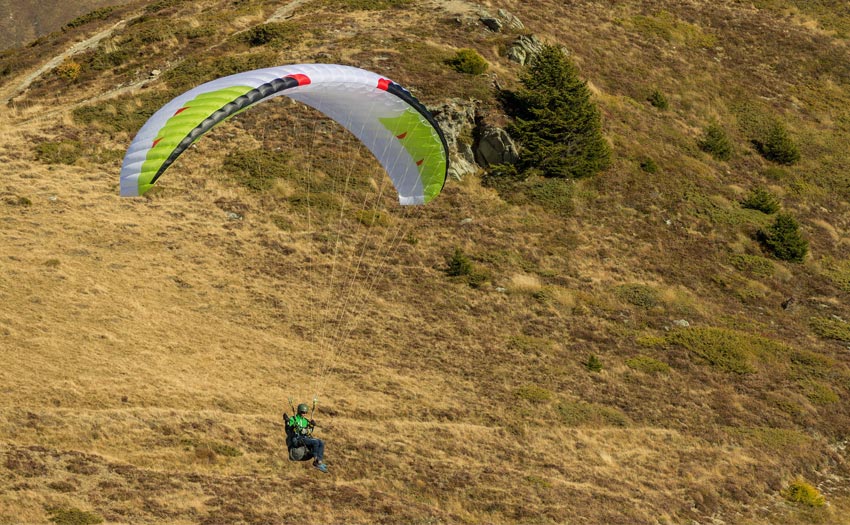 Niviuk have expanded their 'plume' range of very lightweight paragliders, adding the EN-A Koyot 3P. 
A compact paraglider with a flat aspect ratio of 4.95, Niviuk say the low inertia of the Koyot 3P makes it comfortable to fly. It's suitable for beginners, but has the performance for progressing pilots to use for cross-country flying.
The Koyot 3P starts from just 3.15kg, but Niviuk say it will nonetheless withstand many hours of groundhandling, folding and packing. Nitinol rods support the leading edge, and the longitudinal axis is reinforced with an extra seam, "that allows us to achieve more consistency and volume in the profile (3DL Technology). This means that the profile is cleaner, which benefits both performance and durability."
The Koyot 3P is available in 22 (45-73kg), 24 (60-80kg), 26 (75-95kg) and 28 (90-115kg) sizes.
Never miss an issue
Our subscribers receive 10 issues a year, the annual Travel Guide and exclusive access to competitions and offers
Subscribe today