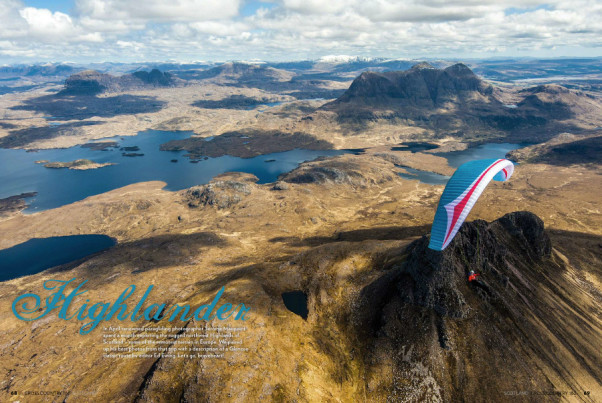 In April, Jérôme Maupoint and Orlane Sturbois went on a campervan road trip to the Highlands of Scotland – some of the remotest terrain in Europe.
Over the course of a month they drove, hiked and flew over, through and across some stunning landscapes, bringing back photographs of remote Scottish castles and wind-blown mountains, Highland cattle and kilt-clad bagpipe players.
Along the way they sampled some of Scotland's fine real ales and traditional tatties and neeps (it's not all deep-fried Mars bars in Scotland, oh no!).
A selection of Jérôme's beautiful photographs are teamed with a tale from editor Ed Ewing of flying a 'classic route' over the Glencoe range, his old stomping ground.
Read Ed's retelling of his dream flight and see Jérôme's fine pictures in Cross Country 162, August 2015, which is out now.
---
Cross Country is a reader-supported international publication and is available through subscription only. We publish 10 issues a year in print and digital. Subscribe to Cross Country.
Never miss an issue
Our subscribers receive 10 issues a year, the annual Travel Guide and exclusive access to competitions and offers
Subscribe today