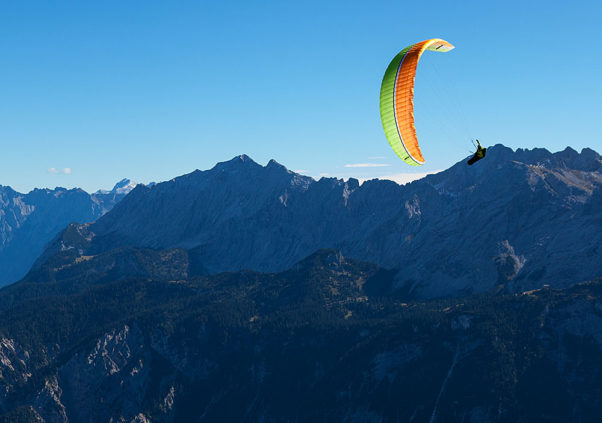 UP have added the Lhotse to their paraglider range. It's a lightweight "mid-B", the fifth EN-B wing in their current range, designed for a range of uses from hike-and-fly to cross country.
Coming in at around 3.3kg in the M size, it's a lightweight but not an ultra-light wing. Think of it as a compact XC machine, UP say, with the durability of an everyday paraglider.
The Lhotse fits between the Kibo and Summit XC 3 in UP's product range, and they say it is characterised by good passive safety and performance, and sporty handling.
Its three sizes are expected to cover weight ranges from 65 to 120kg.
The number of people wanting to go back to the roots of paragliding just keeps growing. Back in the day, paragliders were small and light enough to take on any adventure, and were carried by adventurers to the remotest corners of the planet in the hope of adding a little spice.

Nowadays, because the gliders are both light AND good, and infinitely safer than the early designs as well, such adventure-making isn't reserved for the ultra (fool)hardy.
---
• Got news?
Send it to us at news@xccontent.local.
Subscribe to the world's favourite hang gliding and paragliding magazine home