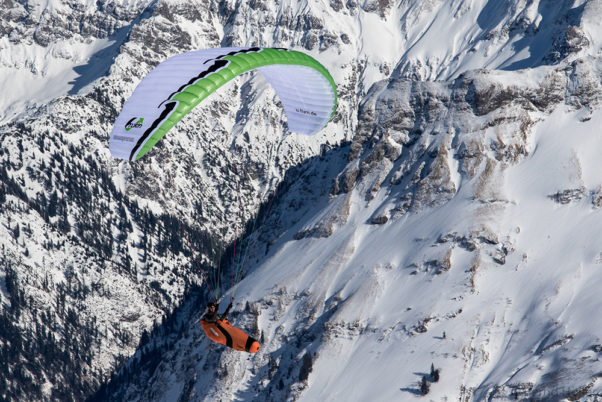 U-Turn have added a new low-end B hike-and-fly wing to their range. It's called the Annapurna.
It's the little sibling of their "climbers' glider", the Everest, and designed for a broader spectrum of pilots. U-Turn's Multiple Speed System (MSS) has a second pulley on the accelerator, meaning speedbar travel can be shortened and turning the Annapurna into an LTF-A wing that is suitable for beginners.
U-Turn say the Annapurna launches very easily, the lightweight canopy rising readily and the slow launch speed meaning short take-off runs make it easy to get off difficult mountain launches.
They say it's very pleasant in the air and handles turbulence impeccably, with nice agile handling and the glide performance to take you cross-country.
The Annapurna is certified EN/LTF B in 22m² and 24m² versions for 60-110kg all up. It weighs a lithe 2.85kg or 3.2kg and will fold down to fit into a daypack, making it a good travel companion. It's made from double-coated Dokdo 10 fabric, with a seam-free lower surface.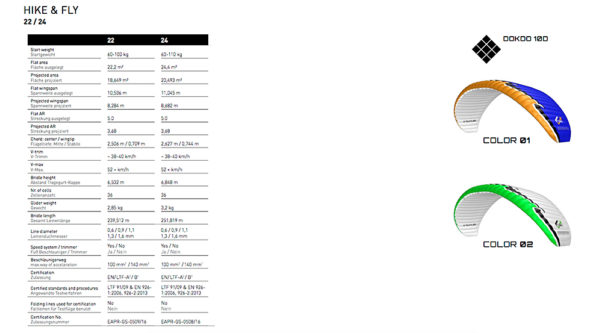 ---
• Got news?
Send it to us at news@xccontent.local.
Subscribe to the world's favourite hang gliding and paragliding magazine home