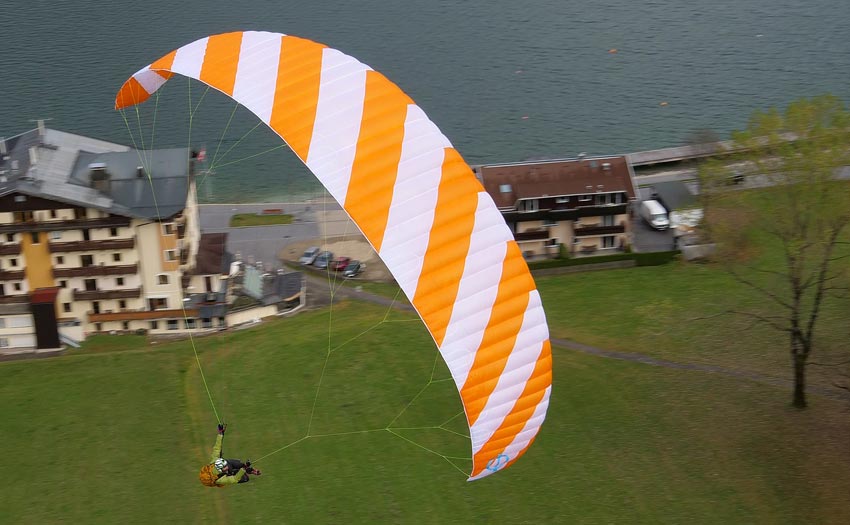 The EN-A Symphonia is the first wing to be released from Hannes Papesh's new paragliding company, Phi. 
Hannes came from Nova, and was the chief designer of the Mentor 2 and 3. He shares some of his design philosophies:
"Some years ago, I was able to push the limits by a revolution in the B class with the Mentor 2 and 3. These low aspect-ratio wings were found on the top of the XC rankings and impressed many classical high performance pilots which normally flew more demanding wings.
"Through progress in technology and knowledge it is now possible to repeat the same in the A class. The SYMPHONIA is resuming the revolution of safe, low aspect ratio wings!"
The (flat) aspect-ratio of the Symphonia is 5.14, slightly higher than many EN-As (Ozone Atom 3 is 4.26, AirDesign Eazy is 4.85, Nova's Prion 3 is 4.66) but it's a high-performing A, Phi say, with "the technical complexity of a modern high level B-wing".
The Symphonia has 50 cells, sewn internal mini-ribs and double-3D shaping. It's made from 32g Porcher cloth in a striking, striped pattern which is available in a whole host of colour combinations, and the lines are unsheathed.
The company say the wing's into-wind performance is especially impressive: "It pulls forward when it picks up the energy of a gust, instead of banking up and getting slower", they say, claiming that, "Never before has this kind of performance and speed been combined with such a high level of safety and comfort."
Look out for the review of the Symphonia in the May 2018 issue of Cross Country magazine, issue 189.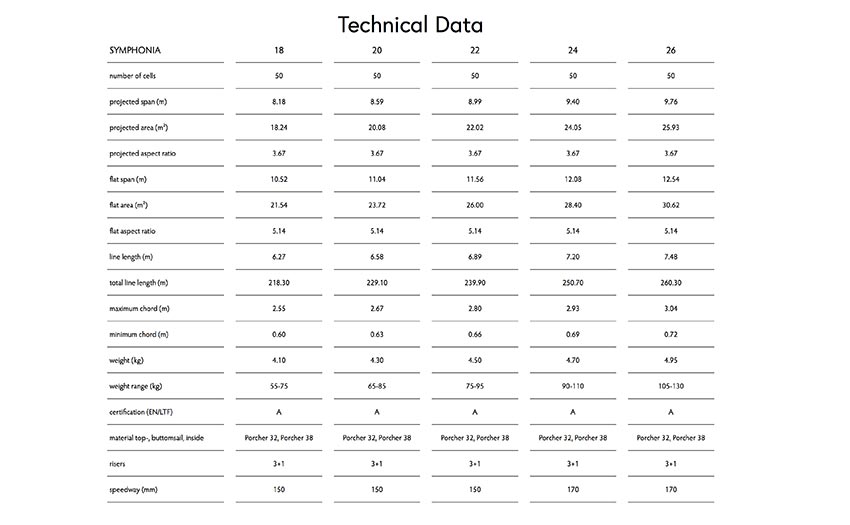 Never miss an issue
Our subscribers receive 10 issues a year, the annual Travel Guide and exclusive access to competitions and offers
Subscribe today