Stodeus released the GPSBip+ at the 2018 Coupe Icare. The tiny solar-powered flight instrument is based on the GPSBip, but has a bigger battery, twice as much data storage, and more features.
It has Instant Vario Technology – ultra-sensitive factory-calibrated accelerometer and gyroscope sensors that mean the vario beeps as soon as you start to go up. Stodeus say the beep is smooth and relaxed for stress-free flying – no frightened-sounding shrieks here, unless you like that: the sound can be customised in the Configurator web-app.
A more powerful GPS antenna and improved software make for an ultra-fast GPS fix at start-up, and a larger solar panel keeps the battery topped up. Tracklogs can be exported in IGC or KML formats.
The original GPSBip had a Smart Speaking Assistant that could speak your altitude and speed to you. The GPSBip+ retains that, and can also now speak the time, your average climb rate and current flight duration; or you can pair the instrument with a tablet for a visual data display.
At a glance … GPSBip+ vs original GPSBip
Twice as much data storage (now 8GB)
20% larger battery
Ultra bright vario LED (three times brighter)
More vocal options
The GPSBip+ weighs 35g and is available in orange or black. The new software features can be uploaded to the original GPSBip too, through Stodeus's website.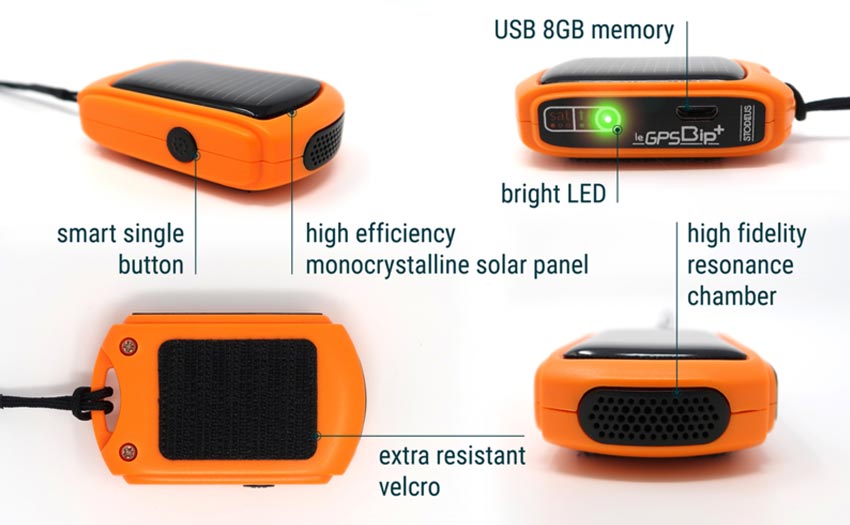 Never miss an issue
Our subscribers receive 10 issues a year, the annual Travel Guide and exclusive access to competitions and offers
Subscribe today