Skywalk's Cumeo is a lightweight, high-performance EN-B paraglider for "performance-hungry XC pilots who like to launch far away from chairlifts and pass roads".
It's a lightweight version of the Chili4 – an impressive 20% lighter – with the same performance and flight characteristics. Designer Alex Höllwarth says:
"The Cumeo is not meant to be a radical ultra-lightweight wing. We only reduced the weight where the pilot won't notice it – in components that are not heavily stressed, and not in those that influence user-friendliness and flying characteristics. We were able to completely preserve the balanced flight behavior and the easy flyability of the Chili4 "
The Cumeo is available in four sizes for all-up weights of 55kg to 115kg, and glider weights starting from 3.7kg.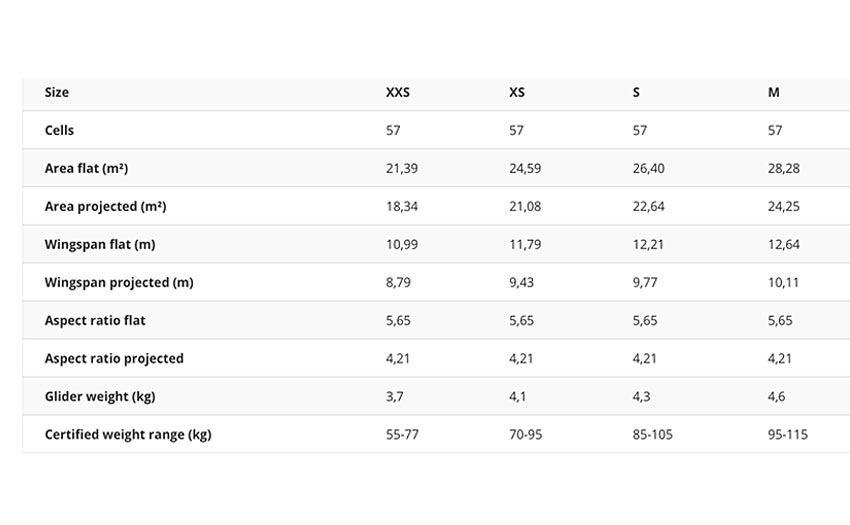 SUBSCRIBE TODAY
Learn to fly better with technique, weather and safety articles, read the latest glider and gear reviews, and be inspired with adventure and flying stories. Subscribe now and get ten issues per year, plus our Travel Guide, and entry into our Prize Draws
Subscribe today