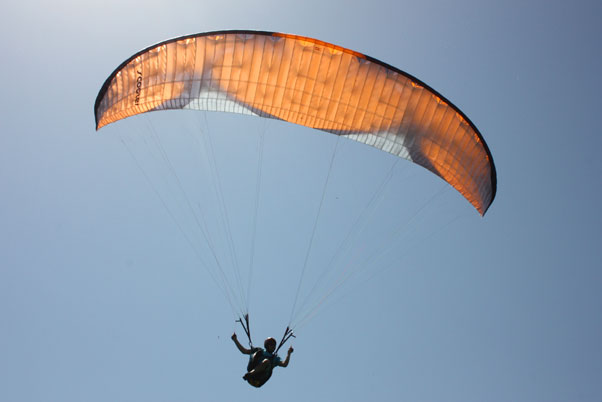 Ukrainian manufacturer Sky Country have unveiled a new top-end EN B wing, the Scooter, aimed at pilots with at least 60 hours' airtime.
The Scooter is a  three-liner with an aspect ratio of 5.8, and the technologies that have become the norm in a modern wing: plastic rod-reinforced leading edge, rigid foils, and unsheathed lines in the upper tiers. Sky Country say the unsheathed Edelrid A8000U lines are strong, durable and UV-resistant.
The wing also sports a new, bright graphic, "designed for visual impact".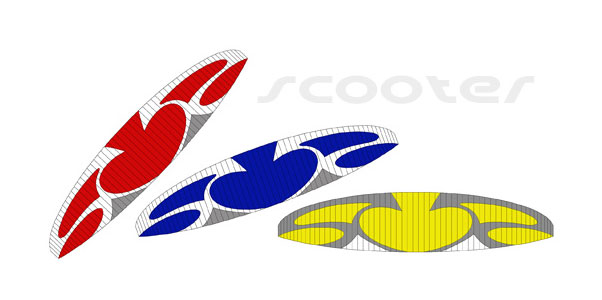 So far the M size is certified EN B, with a weight range of 80-100kg, and a further four sizes are to follow.