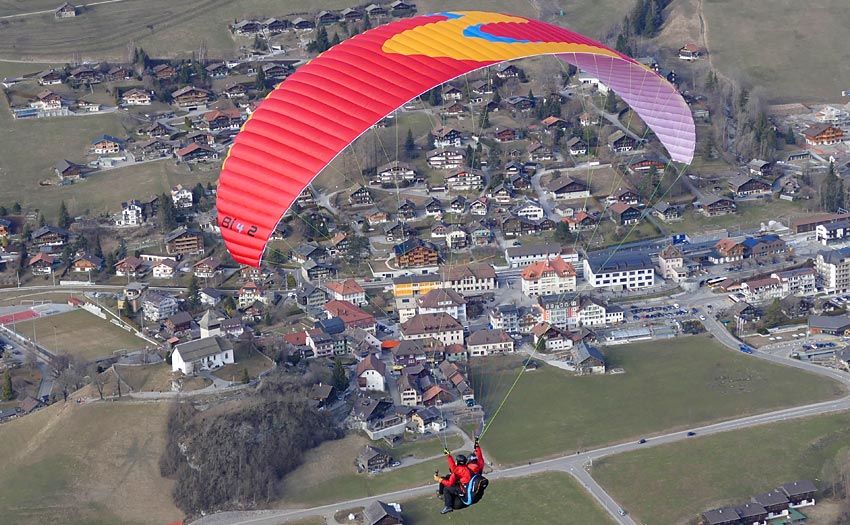 The Bi 4 2 is Sky's new tandem paraglider, designed for heavy-duty commercial use. 
It's based on the Metis 3, and made from the very durable Dokdo 30 fabric. Available in just one size, 42m², the Bi 4 2 is certified EN/LTF B for all-up weights of 120-220kg. Despite the heavy fabric, the design of the interior structure has made some weight-savings, and the Bi 4 2 comes in at 7.8kg, which is 0.1kg lighter than the 42m² Metis 3.
Sky say the wing's graphics have been simplified, and the lower surface left left plain white to accommodate logos.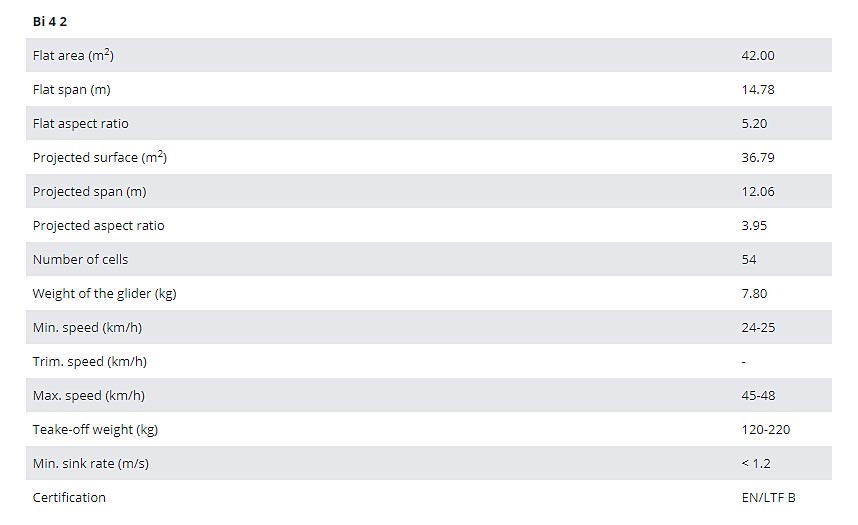 sky-cz.com
Never miss an issue
Our subscribers receive 10 issues a year, the annual Travel Guide and exclusive access to competitions and offers
Subscribe today