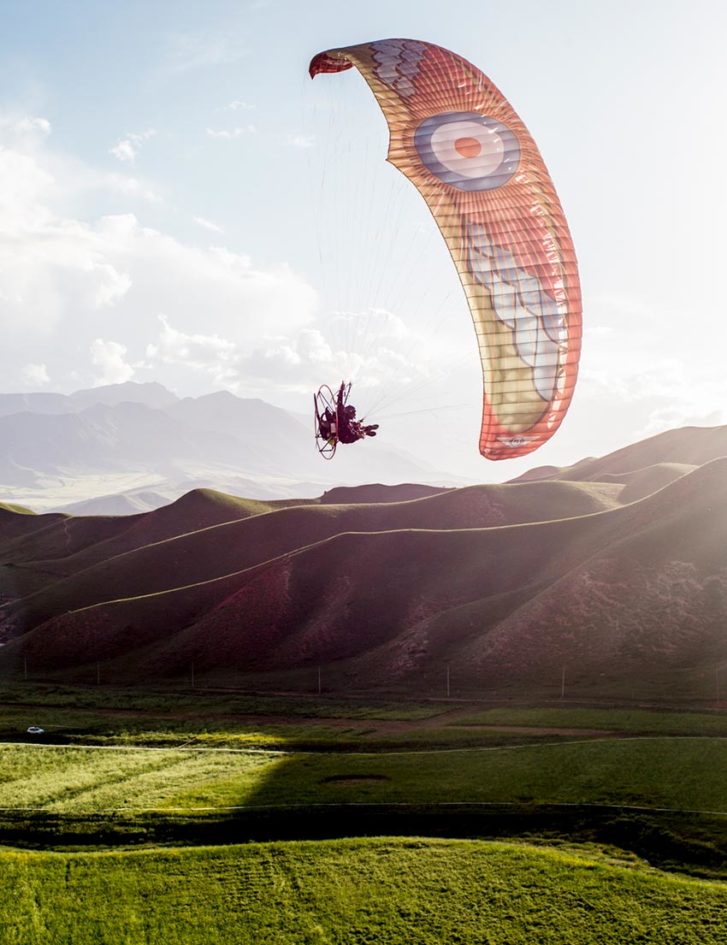 After three years away, Paramania are back as Reflex Wings, and will be officially introducing the Raptor, the first of their new generation of "super-reflex" paramotor wings, at the 2018 Coupe Icare (20-23 September).
Mike Campbell-Jones introduced the Paramania Reflex mark 1, the original reflex wing, back in 1994.
The Raptor is a very pitch stable intermediate wing, with a wide speed range, a tail and a striking printed sail. Two sizes are ready – 21 and 24 – and two more are on their way.
Reflex Wings will be able to be ordered directly through a new app, and made to order.
See a Raptor in flight in the video below, of the Parabatix team in action at the Coupe Icare China in Qilian, July 2018.
SUBSCRIBE TODAY
Learn to fly better with technique, weather and safety articles, read the latest glider and gear reviews, and be inspired with adventure and flying stories. Subscribe now and get ten issues per year, plus our Travel Guide, and entry into our Prize Draws
Subscribe today