Pro Design's new sport wing, the Scout, is a performance-oriented EN-B paraglider for cross-country pilots.
It has 61 cells and an aspect-ratio of 5.7, high for a B (the Mentor 6 has A/R 5.43, and the Rush 5 is 5.55). Pro Design say the Scout is efficient, climbs well and has "exceptional" into-wind performance combined with great precision, handling and EN-B safety.
It has a sharknose, an internal V-bridge system and double 3D shaping of the leading edge. The line are a mixture of unsheathed and sheathed, and it has swivels and magnetic keepers for the brake handles.
All three sizes are certified, EN and LTF B.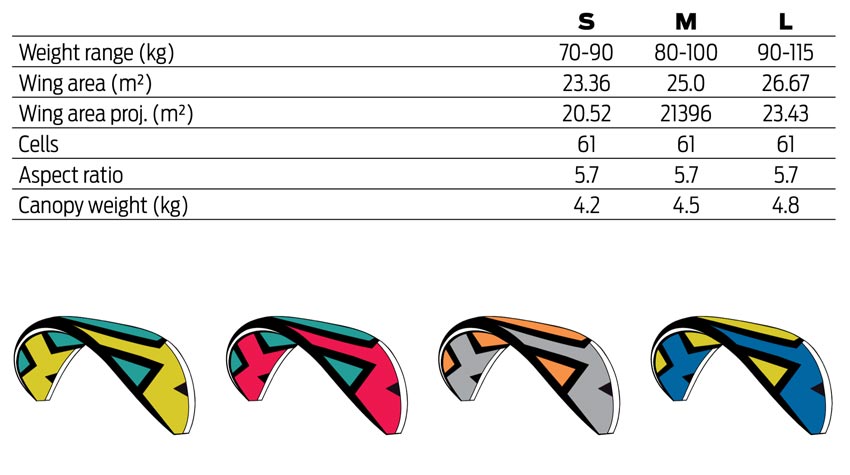 SUBSCRIBE TODAY
Learn to fly better with technique, weather and safety articles, read the latest glider and gear reviews, and be inspired with adventure and flying stories. Subscribe now and get ten issues per year, plus our Travel Guide, and entry into our Prize Draws
Subscribe today