The second paraglider to be released from new company Phi is another EN-A: the Sonata is the little sister of the EN-A Symphonia.
There is a third, even easier, EN-A in the pipeline from the Austrian team as well as two EN-Bs according to the chart below.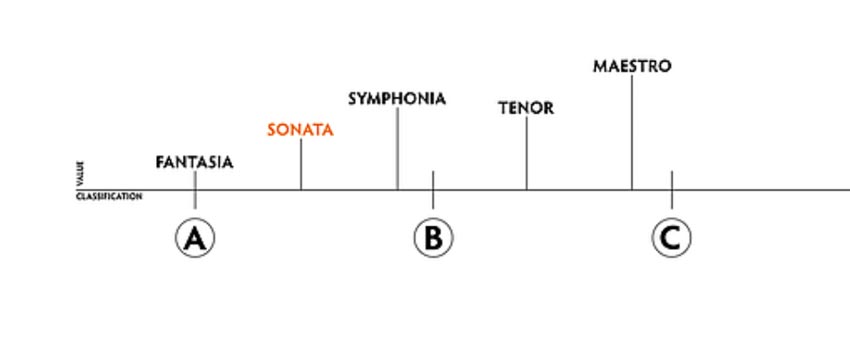 Hannes Papesh's philosophy when it comes to paraglider design is that simple is best. His mission is to make flying simple, safe and fun again, hence the large range of easy-to-fly paragliders. Safe does not mean boring: Phi say the Sonata has good performance, precise handling and is a lot of fun, and test pilot Mike Kung commented that it has surprising freestyle abilities!
The Sonata has 40 cells and a flat aspect ratio of 4.72. 20mm risers have only two lines per side, and Phi say the double 3D Shaping in a zigzag arrangement ensures a very clean finish without the need for large amounts of internal plastic, which not only aids performance, but makes the wing more stall-resistant too.
The Sonata is made from the durable Dominico 30D cloth. The main load-bearing A and B lines are made from Liros PPSL, and all the rest are Technora, "to minimise stretching and shrinkage".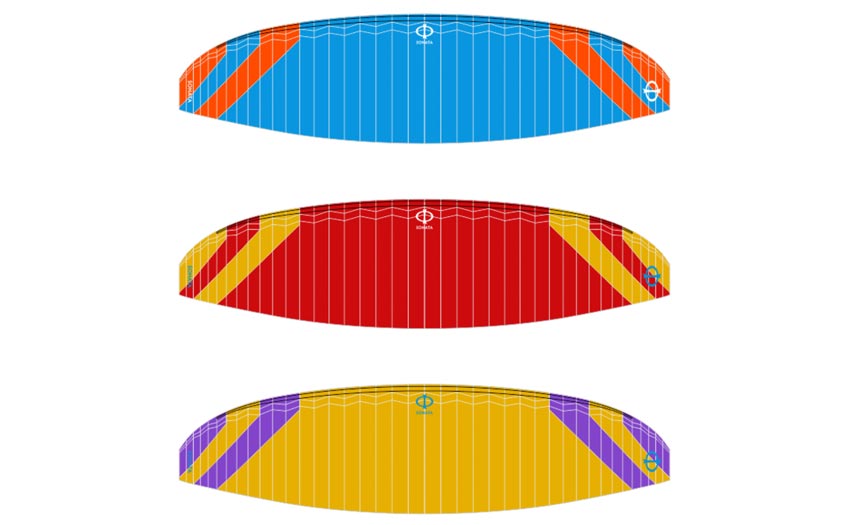 There is a choice of three bright primary colours, and five sizes from XS to XL cater for all-up weights of 55kg – 130kg.