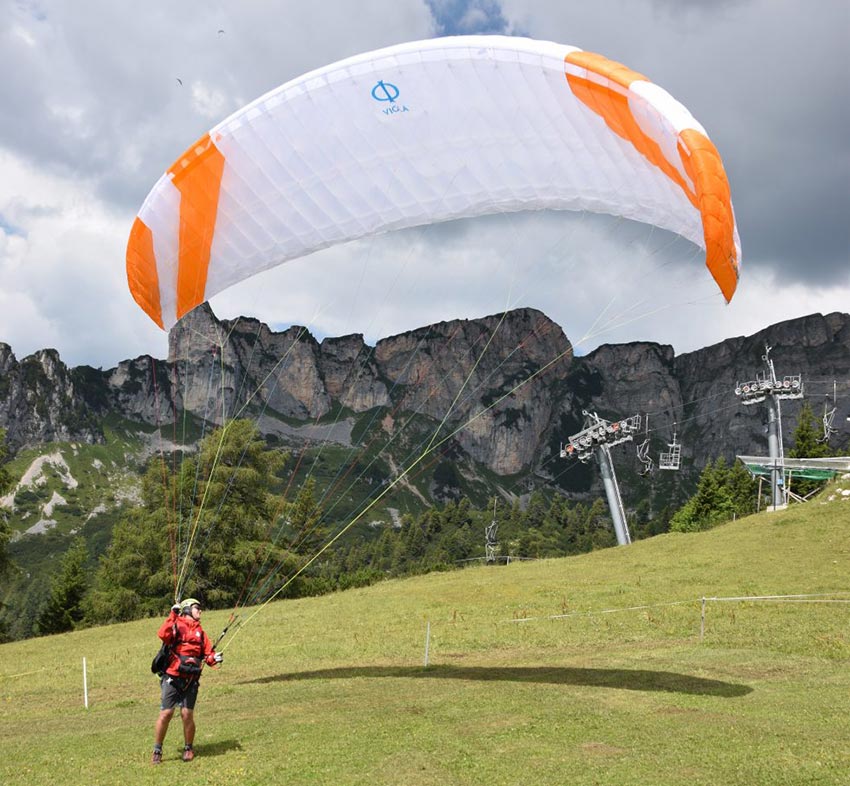 Phi have announced a new hike-and-fly wing, the Viola, which is to be made in eight sizes, ranging from 14 to 26m² (projected areas).
Phi say they are super light and safe with good performance, and all sizes are to be certified, starting with the middle size, the XS 18 which is EN A for 55-90kg, and EN B for 90-100kg. Made from Porcher Skytex 27 and 32, this size weighs 2.78kg; the very smallest 14 size, which is to be EN-C for 55-90kg, is just 2.2kg.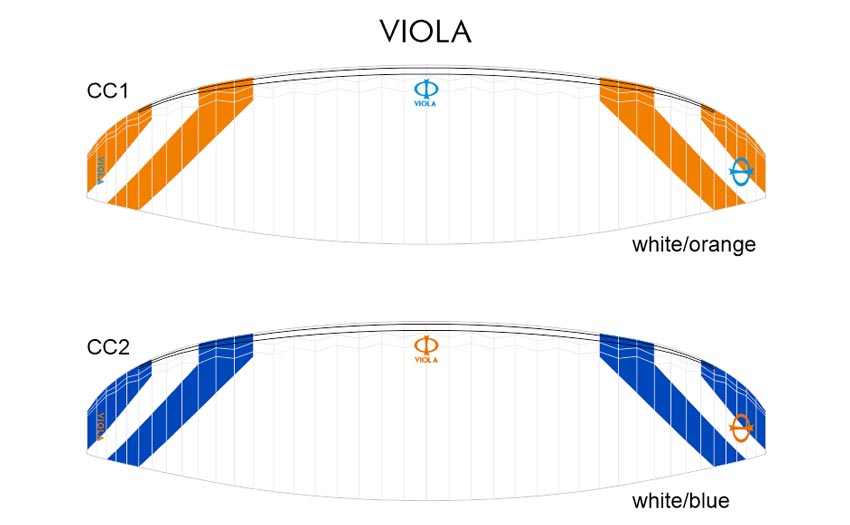 The company say that the heavily loaded main A and B lines are made of Liros PPSL, with the rest of the line set and the risers being Technora, to minimise line stretching or shrinking. The main and brake lines are sheathed for easier handling, and you can choose between softlinks or Maillon Rapide Schäkels.
The sail has finger ribs, reinforcing straps only where they are necessary, and holes where strength is not an issue, to keep things as light as possible.