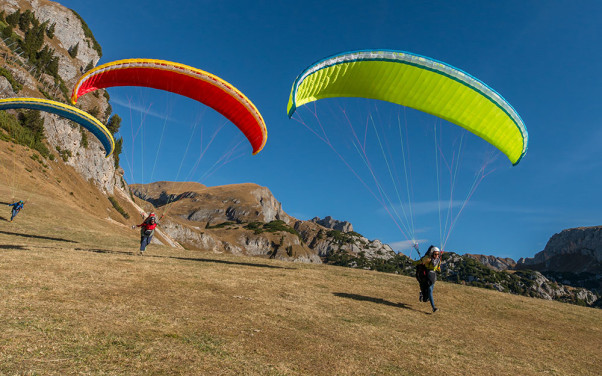 After teasing fans on Facebook for a few weeks, Nova have now officially announced the release of the Ion 4 for February 2016. They say it outperforms the Mentor 3, and the smallest size weighs less than four kilos.
The Ion 4 is a three-liner with a modest flat aspect ratio of 5.14. It's made from "normal" materials, with the durability advantages that brings over light-material wings, weight being saved by the elimination of all unnecessary material. The XXS (55-80kg) is 3.95kg, and the L (100-130kg) just 5.3kg.
Nova say they are proud of their Ion range, describing the wings as safe, uncomplicated to fly and with great performance. They are suitable for a wide range of pilots, which at glider weights like this, includes hike-and-flyers as well as school pilots, weekend warriors and cross-country flyers.
During testing in Quixadá, Brazil, Berni Pessl flew 346km flight on an Ion 4. He reported back:
I didn't believe that it would be possible to build a wing with such a low aspect ratio but with so much performance. The Ion 4 proved me wrong! As well as the incredible glide performance the wing offers an impressive thermalling experience. The Ion bites into the thermal and it feels like it locates the best climb all by itself. No surging, no correction needed – it just climbs. It's great!
Nova technologies bestowed on the Ion 4 include their SmartCells (optimised cell widths) and new SmartBrakes. Nova explain:
The geometry of the "smart" brake means that the brake lines run in line with the direction of force. A refined canopy shape and tapered wing tips underpin the design optimisation. The result: a brake configuration that pulls down the trailing edge symmetrically and with little effort. The ION 4 turns more easily, climbs better and offers more flying fun.
The lines are made from a type of Dyneema called PPSL-191, which they say are as strong as the PPSL-160 they use on their other wings, but have approximately 12 percent lower drag. They add that they are also easy to sort.
All five sizes are already EN and LTF certified, and demo gliders will be available from dealers from the end of February 2016.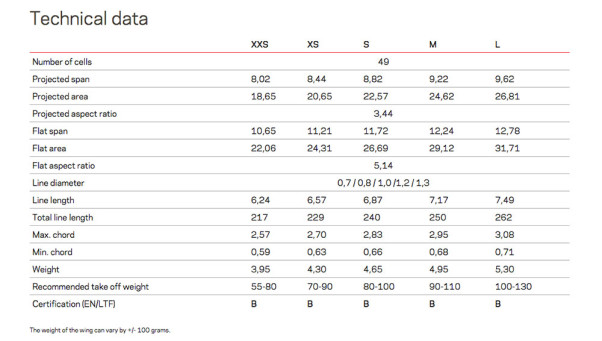 ---
• Got news?
Send it to us at news@xccontent.local.
Subscribe to the world's favourite hang gliding and paragliding magazine home
Never miss an issue
Our subscribers receive 10 issues a year, the annual Travel Guide and exclusive access to competitions and offers
Subscribe today