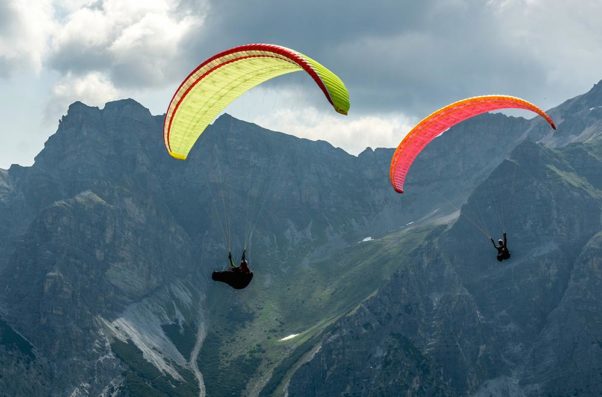 The lightweight version of Nova's EN-B Mentor 5 is out now. It's 25% lighter than the Mentor 5, and packs down small (with no need for fussy concertina-packing – bonus!)
Nova say they see the Mentor 5 Light as an everyday wing, and offer it with the same three-year guarantee as the rest of their range, as well as the first-year Nova Protect warranty.
They say the M5 Light has all the benefits of the Mentor 5, which include "Glide performance at the peak of the EN-B class, excellent climb abilities, balanced handling and a relaxed feel in flight". It also has the advantages of a light wing, like easier inflation and launch, and less dynamic post-collapse behaviour. Nova say it's a very versatile wing, ideal for hike-and-fly, cross country, vol-bivouac and travelling.
Like the Mentor 5, the M5 Light is a three-liner. It has 59 cells and a modest aspect ratio of 5.4. It's made from Dominico Skytex 27 with Skytex 32 on the leading edge and ribs. All lines apart from the gallery lines are sheathed, and the risers are slimmed down conventional-design risers with split-As, rather than "shoelaces". It has Nova SmartCells, double-3D shaping and Nova's Air Scoop air intakes that optimise the internal pressure.
Chief designer Philipp Medicus says: "The Mentor 5 Light is perfectly suited for experienced pilots who want to step up from the low-end EN-B class."
The MENTOR 5 Light is certified in all four sizes, XXS – M for all-up weights from 55 – 110 kg.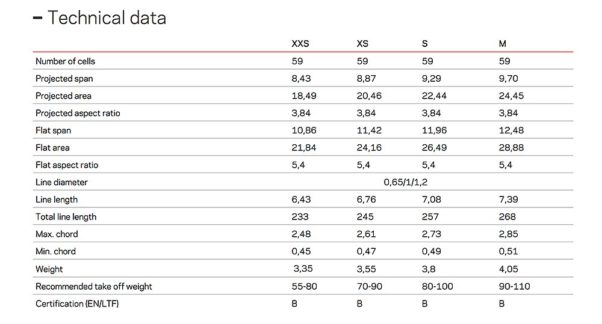 ---
• Got news?
Send it to us at news@xccontent.local.
Subscribe to the world's favourite hang gliding and paragliding magazine home