Little Cloud have unveiled the new SuperGoose, a 16m² paraglider intended for high-wind soaring.
It's part of their TurboSoaring range, and is the biggest family member next to the MiniGoose V2 (13.5m²) and BabyGoose (10.5m²).
Little Cloud say the TurboSoaring gliders are high performing, pitch stable and easy to use with good glide performance.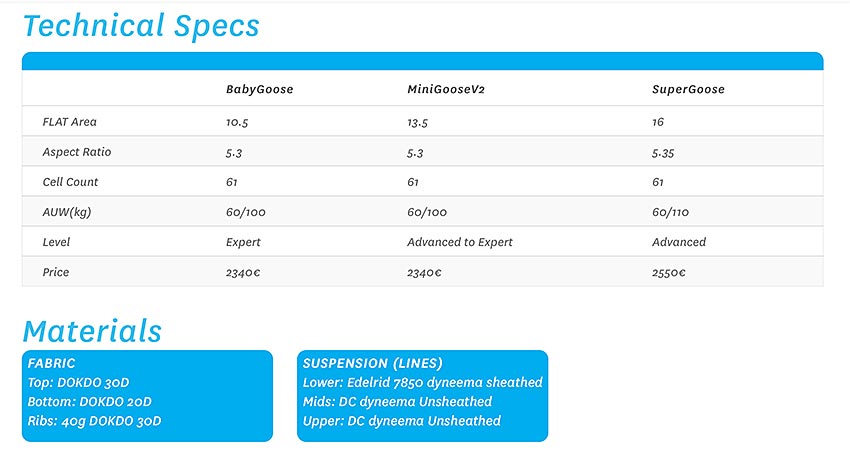 The SuperGoose has 61 cells and an aspect ratio of 5.35, a touch higher than the Baby and MiniGoose. It comes with mixed risers, which have trimmers and a speedbar, and costs 2550€.
Never miss an issue
Our subscribers receive 10 issues a year, the annual Travel Guide and exclusive access to competitions and offers
Subscribe today