The Cross Country Magazine 2010 Subscribers' Prize Draw took place at noon GMT 1 December 2010.
Benedetto Lo Tufo, a 43 year old computer technician from Cosenza in southern Italy, held the winning subscription number.
We rang Benedetto with the good news. "Wow! I'm lost for words!" he told us once the penny had dropped as to why we were calling him.
"I cannot believe it. I'm shocked. It never happened a thing like this before … it's the best Christmas present I've ever had."
To the question of which wing he'll take his reply was. "Eeeeerrrrr, can I have a few days to think about it?"
Benedetto normally flies a Skywalk Cayanne3 at Praia a Mare, a "charming place that combines mountains and sea."
Passionate about paragliding since the day he took a tandem flight in 1999, Benedetto travelled 600 km two days after that tandem flight to learn to fly.
His love of paragliding led him to start his own online paragliding community, www.vololibero.net.
"After starting to fly I wanted to share this great emotion with everyone, so I thought that the best way to do it was through the Internet. So in 2000 I decided to create a portal of which I personally take care of thanks to my programming skills in PHP.
"Today Vololibero.net has over 7,000 members and is the largest Italian community of paraglider pilots."
Benedetto has a choice of any certified solo paraglider from either Aircross, Apco, Gin, Gradient, Ozone or Sol as his prize and is no doubt scouring the Internet and his vast choice of free wing.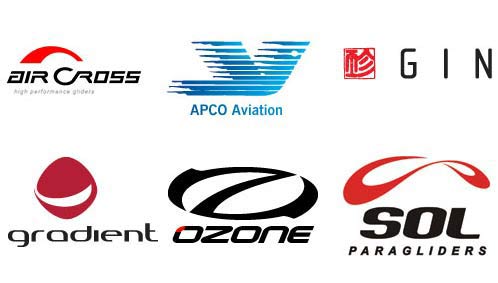 Nine other names were drawn from the hat as runners up.
Robert Schnekenbuehl, a 44 year old patent lawyer from Munich Germany, read about the Cross Country Magazine 2010 Subscribers' Prize Draw only the day before and decided to subscribe for the first time. He was the second name drawn and won a Go-Pro HD camera.
Third prize was won by Norway's Nicolai Hytten, who wins a £100 gift voucher at XCShop.com. Nicolai still hasn't come forward to claim his prize so if you know him feel free to break the good news to him.
Ann Sasaki from San Fransico who's been subscribing for six years, ever since she "saw someone else's issue" whilst "hanging out waiting to fly", was the fourth reader chosen and won a £50 gift voucher at XCShop.com.
Another Italian was the fifth lucky reader chosen. Fabio Masin from northern Italy close to the legendary Como flying area, won a pair of our new range of heated gloves.
Dane Finn Freiesleben won a year's free subscription to Cross Country being the sixth name.
Swiss pilot Patrick Burkhalter who's been flying for 23 years since his "friend wanted to try paragliding but didn't want to go alone" scooped a copy of Mads Syndergaard's new book 'Flying Rags for Glory: a guide to competition paragliding' as the seventh subscriber chosen by the random number generator.
A copy of the new Playgravity2 DVD is going to be winging it's way to England into the stocking of the eighth winner of the draw, a certain Mr Archie Calvin of West Sussex.
Tim Gill of Vermont, USA picks up a 2011 Fly Forever Calendar in ninth and the tenth prize, a Cross Country wallet goes to Rolf Magne Fredriksen from Kristiansund on the north west coast of Norway.
Didn't win this time? Don't worry, there'll be more Prize Draws coming next year, so stay subscribed to Cross Country magazine and it could be you next time in Benedetto's flying shoes.
If you've won a prize but not come forward yet, please get in touch through this website to claim it.