Gin have released the high-performance Sports class Bonanza 2. It's certified EN C, and is "born to chase the horizon".
Gin say the original Bonanza was one their best sellers ever, and one of Gin Seok Song's favourite wings. He says the Bonanza 2 is a worthy successor. A cross-country machine through and through, the team have worked hard perfecting its fast-flying characteristics. "The wing accelerates rapidly, has outstanding performance over the entire speed range and excels in turbulence and headwinds", they say.
They add that it's very stable on bar, with very well damped pitch in strong conditions. "Use the speedbar as much as possible!" they say. Smart risers have rear-riser steering controls that act on the C and B risers, evenly and progressively.
The Bonanza 2 has an aspect ratio of 6.44 and 71 cells. It has three risers, unsheathed aramid lines and uses a mix of 38g/m² and 32g/m² Porcher Skytex fabrics, selected for their durability. It will be available in six sizes from XXS (60-75kg) to XL (105-130kg).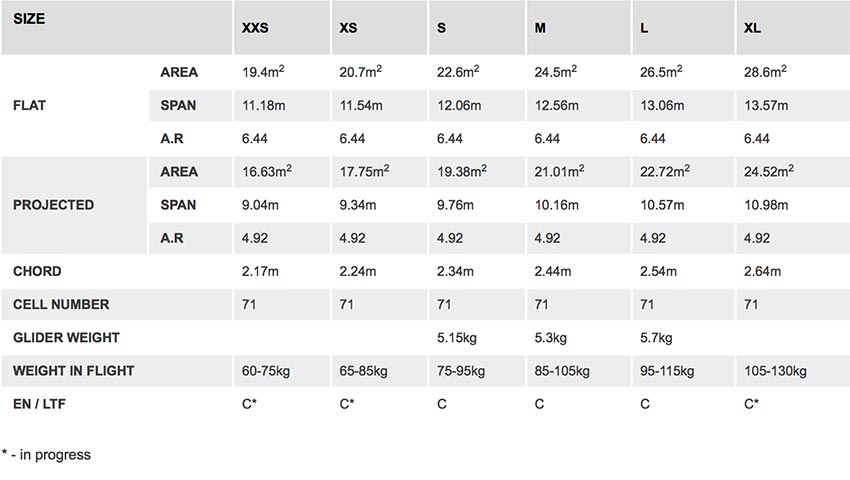 Never miss an issue
Our subscribers receive 10 issues a year, the annual Travel Guide and exclusive access to competitions and offers
Subscribe today