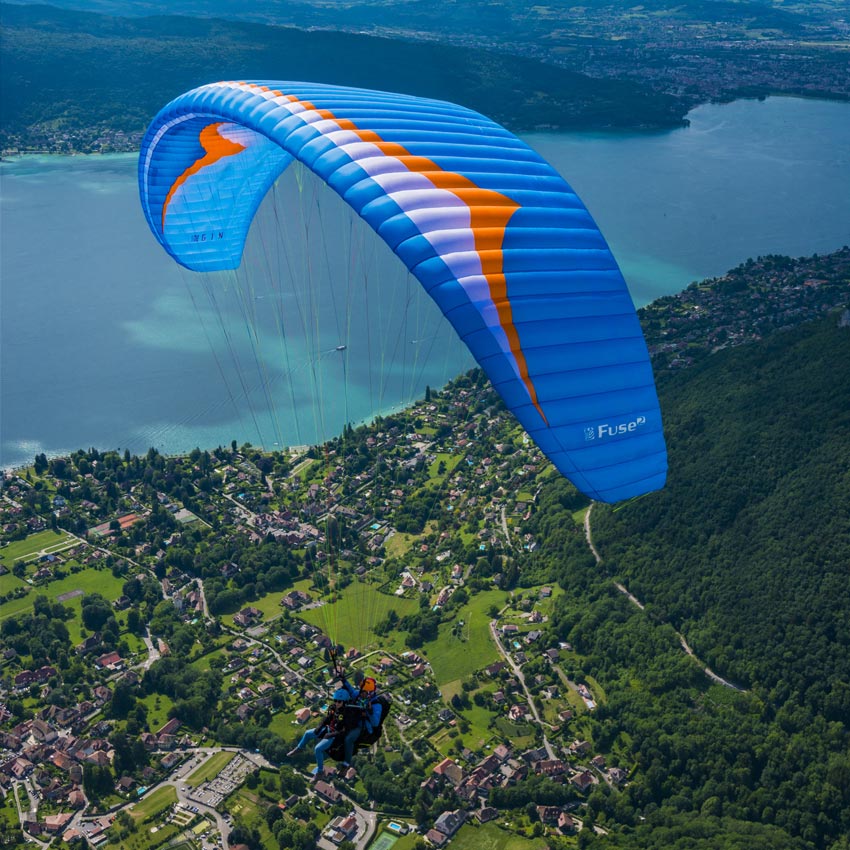 Gin's Fuse 2 is a tandem paraglider for professionals. It's certified EN B in two sizes with 100kg-wide weight ranges.
Like the original, the Fuse 2 has an aspect ratio of 5.35, but it has a lighter canopy and risers than its predecessor, making it slightly lighter overall. All lines are fully sheathed for ease of use. The trimmers are long – 11cm – and adjust the trim both negatively and positively, with neutral position clearly marked. The webbing can be easily replaced in case of wear. There is also a clamp cleat to lock off big ears.
Gin say that the Fuse 2 is easier to inflate than the original, and promises smooth, easy take-offs; it shoots less in strong conditions, and is precise and co-ordinated in turns, with very light brake pressure.  They say it has "first-class thermal sniffing ability" and great energy retention with trimmers off, and soft, progressive braking at trim neutral. Performance is better in all conditions.
The Fuse 2 is available in 37m² and 41m² sizes in three colours, Mojito, Berry and Lapis.