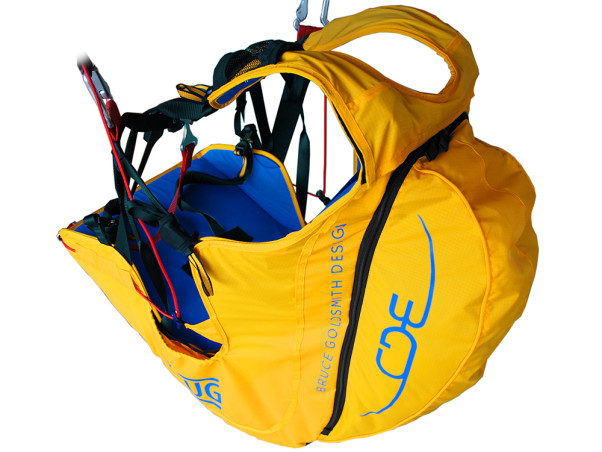 BGD have released a new recreational paragliding harness for "all types of pilots and all types of flying", and it's called the Snug.
Bruce loves flying it XC, Ant takes it tumbling, and Tyr grabs it for an easy sledge ride down to the beach.
Weighing only 3.5kg in the medium size, BGD say it is a stripped down, versatile harness that performs well in every discipline.
If you only want one harness for all your aerial antics this should be it.
Features include:
Clean, aerodynamic shape
Semi cross-brace system – allows the pilot to tighten or loosen the chest strap depending on how much feedback and authority they want.
EN-certified lightweight foam protector
Easy Exit under-seat reserve – "keeps your reserve in place when you don't need it, but releases it easily if you do".
The Snug harness will be available in the vibrant Sulphur (yellow/blue) and Neon (red/black) colour schemes.
---
• Got news?
Send it to us at news@xccontent.local.
Subscribe to the world's favourite hang gliding and paragliding magazine home