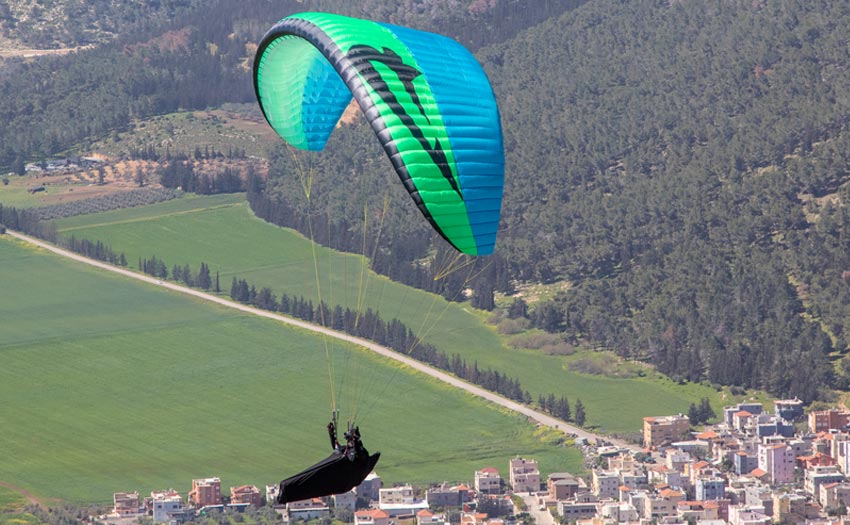 Apco's Hybrid paraglider – which is part double-surface and part single-skinner, has passed EN-B flight tests in the M size. 
The innovative design has a double-surface leading edge with 48 cells, but the rear part of the profile is single surface. This results in a lightweight wing (3.1kg for the M) but Apco say that is of secondary importance to its "unparalleled" pitch and roll stability.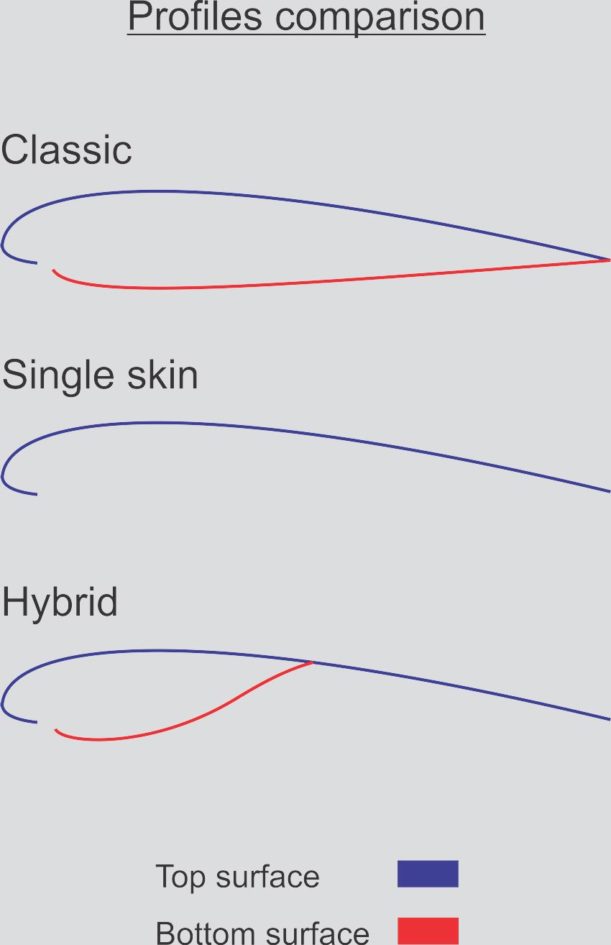 Apco say the initial flight tests were so impressive they "virtually dropped" all other projects to get this wing to the market. They predict that:
"Hybrid wings will become a mainstream product within a few years, replacing many classic designs out there. We are proud that APCO is behind such an innovation!"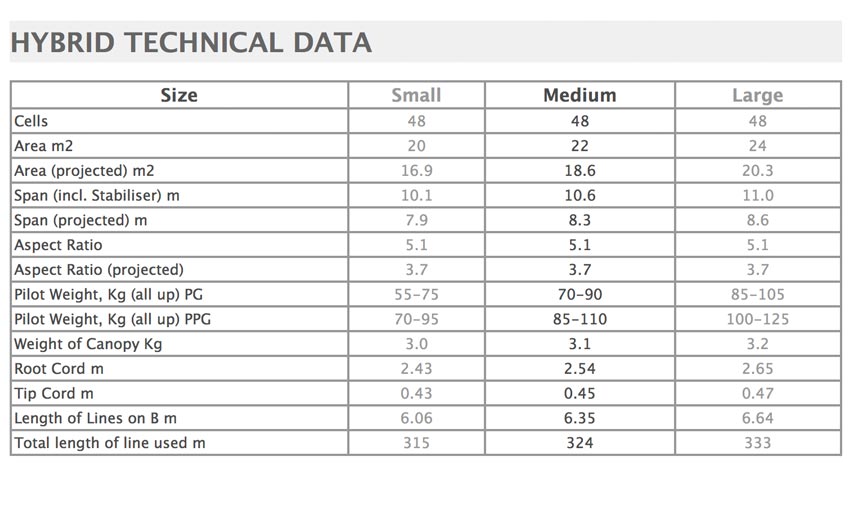 The Hybrid's roll stability (Apco claim "no roll oscillation whatsoever") make it particularly well suited to powered flight and it will be approved for PPG too. Brake pressure is very light, precise and accurate, and like single-skinners it can take off at very slow speeds – another bonus for PPG pilots, or free-flyers launching in tricky conditions. Backwind of 7km/h? Not a problem with the Hybrid, Apco say.
In the air, the company say the Hybrid "tames" thermals, climbing nicely but its roll stability making a 7m/s climb feel "more like 4m/s". High stall resistance and long brake travel make for an easy landing flare – "like an EN-A wing", say Apco.
Two further sizes – S and L – will follow, but for now a limited production run has begun of the M size.
Never miss an issue
Our subscribers receive 10 issues a year, the annual Travel Guide and exclusive access to competitions and offers
Subscribe today