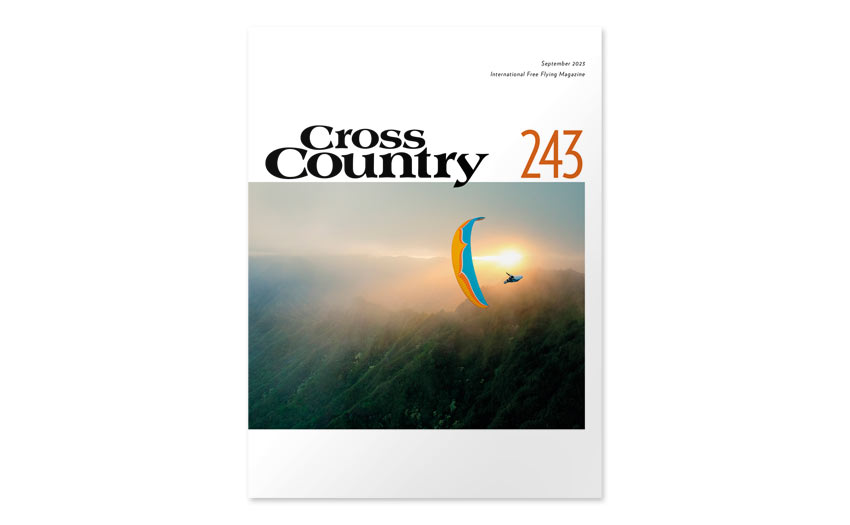 Photographer and filmmaker Jorge Atramiz and acro legend Pál Takáts are in perfect harmony together on the cover of Cross Country 243 (Sept 2023).
"Jorge Atramiz, the cool dude from the legendary film Never Ending Thermal had me completely glued to the screen back in 2004 and became my idol as I was just beginning to learn acro," says Pál, who is of course pretty legendary himself these days.
"Years later we met personally and became friends. Recently I was fortunate enough to visit him in Oahu, Hawaii. We flew the famous 'Jurassic Park' valley together where we were blessed by mystic sunset light and a scenic jungle backdrop. Thank you brother for taking the most breathtaking photo of my flying career!"
Here's what else is in this issue.
Also in the magazine…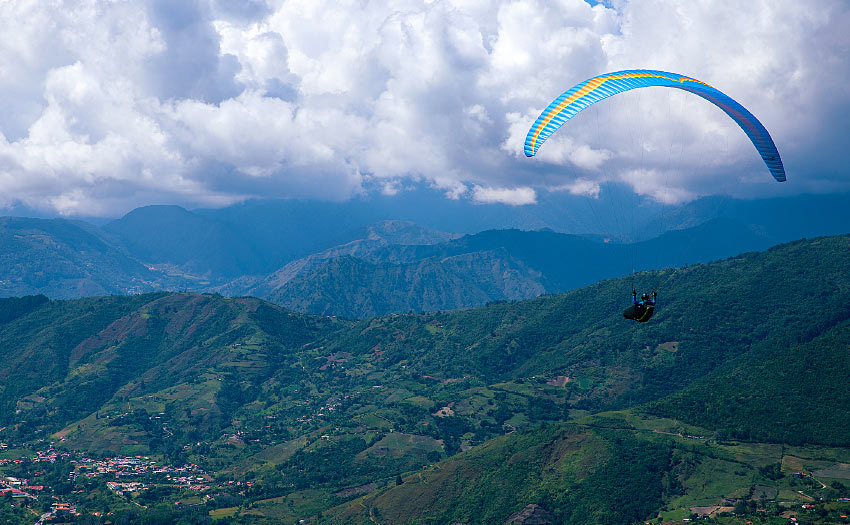 Jorge takes us from Hawaii to Venezuela on a photographic tour of his home country. "The unavoidable turbulence has made us better pilots, and the turbulent moments better people," he writes.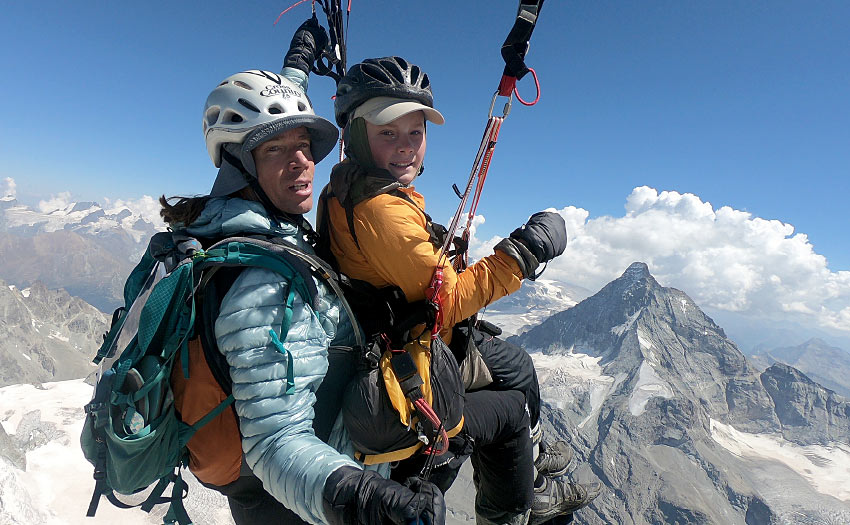 Father and son Honza and Martin Rejmanek have been going on tandem sky-camping trips in the Alps since Martin was eight years old. In Third Time a Charm Honza leads us through the learning curve.
In the Science of Safety Dr Matt Wilkes explains what we can do to actively mitigate risk in our flying. "The things I can control include what I fly, the decisions I make and the things I do," he says.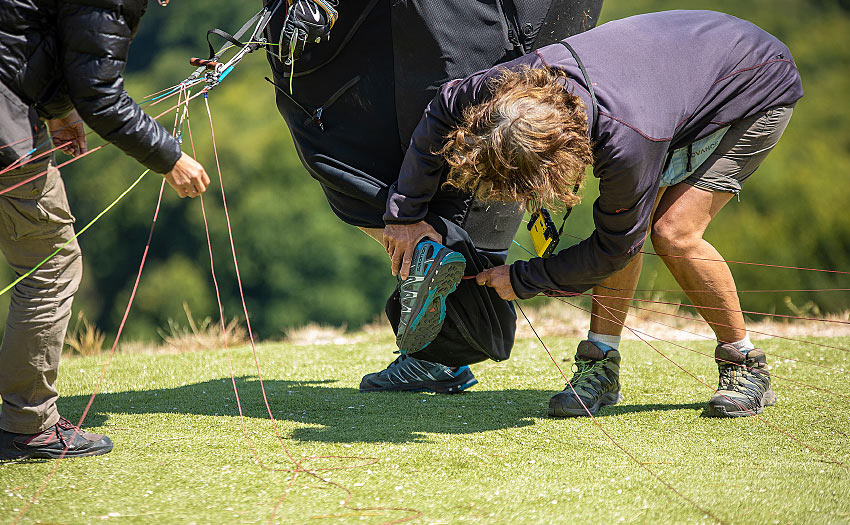 Our regular Core Skills pages also have a safety focus this issue as Greg Hamerton looks at 10 common ways pilots can have accidents, from minor to major.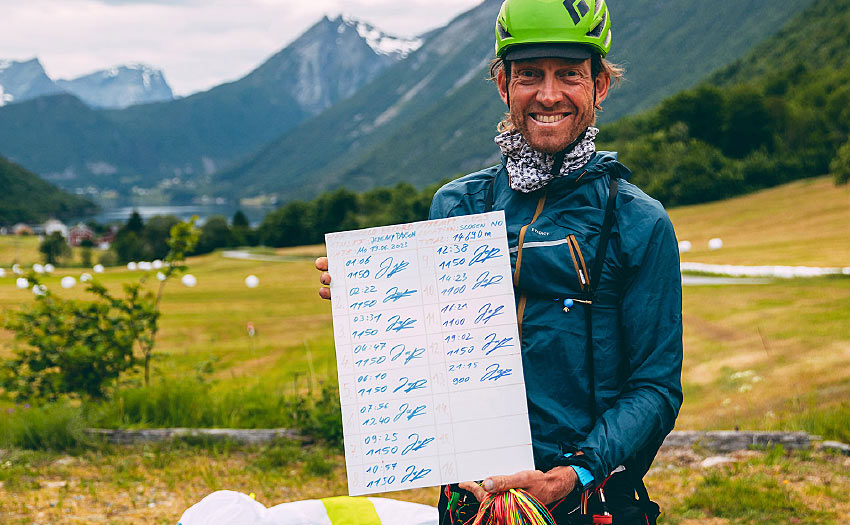 Jeremy Paxson headed to Norway to have a crack at the unofficial hike-and-fly world record. He ended up hiking and flying 14,690m in one day! We find out how he did it.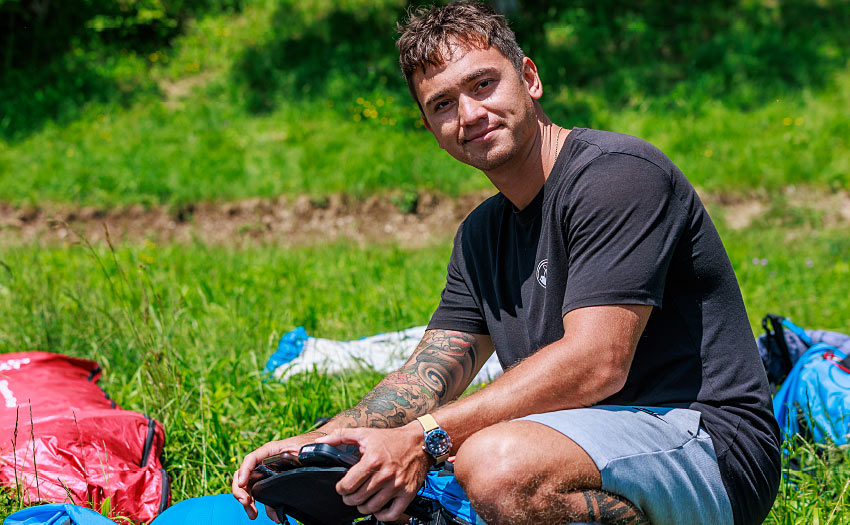 William Pardis has been flying for eight years and is now making waves in the competition scene. He reveals how he went from driving the van to standing on the podium.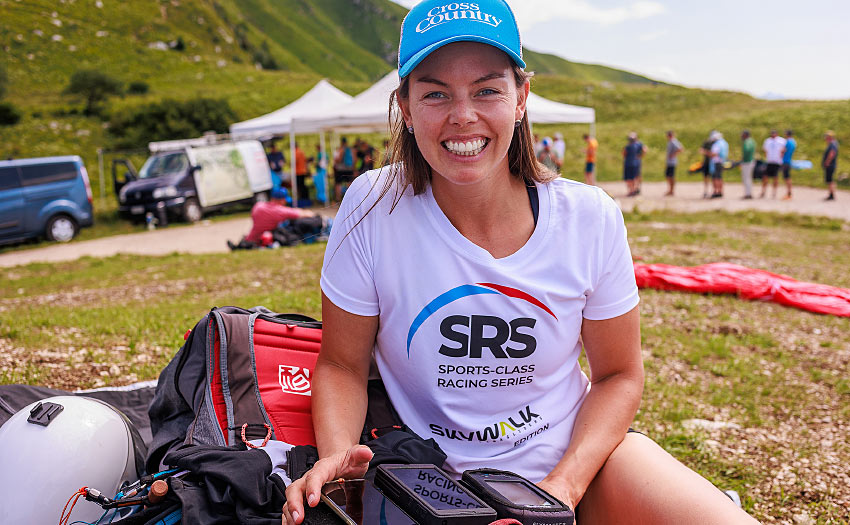 Also on the podium this season, Lene Spaarwater shares the secrets of her cockpit. A dive master by profession at home in Chile her latest passion has seen her setting the sky alight.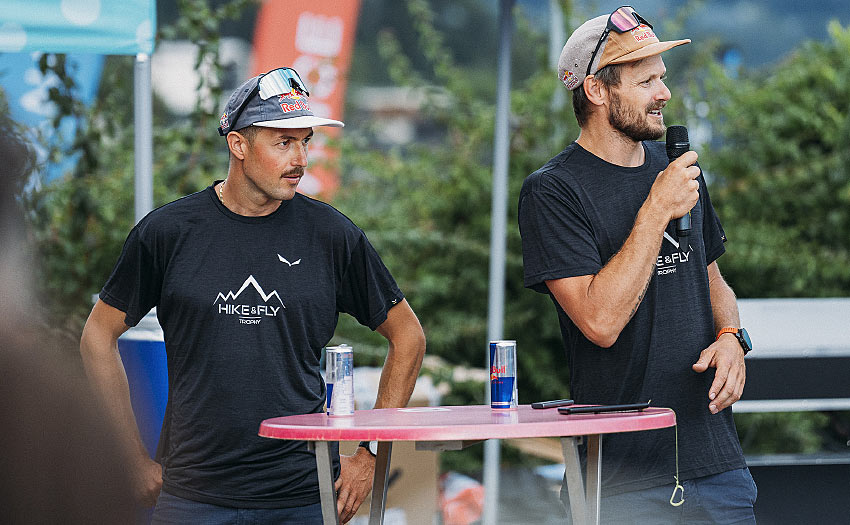 We catch up with Aaron Durogati and Paul Guschlbauer to learn more about their new open-to-all weekend competition series, the Wanderbird Hike and Fly Trophy.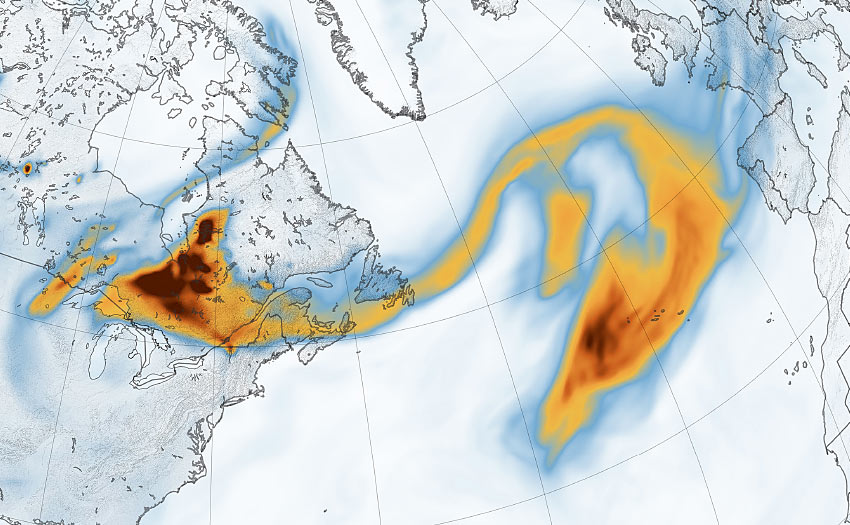 "Frankly, it's making me feel guilty." Gavin McClurg has been feeling the heat this season as temperatures rise across Europe and the USA. "We see and feel and experience what is happening across the planet in our bones." He writes.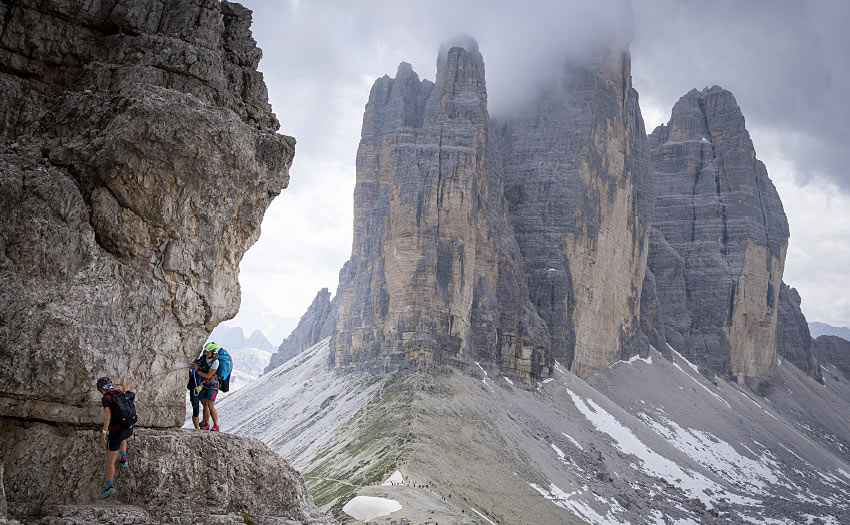 Remember that amazing via ferrata that cropped up at the end of this year's Red Bull X-Alps in the Dolomites? Autumn is the perfect time to do that – we find out how from pilots who have been there, done that.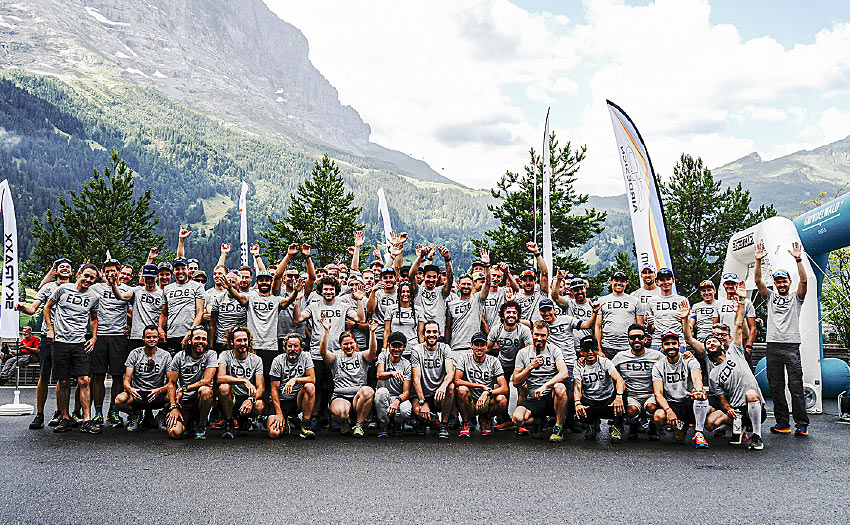 Flying from hut to hut in the Swiss Alps sounds like a dream adventure. Tobias Dimmler was there to capture the action of this year's summer Eigertour.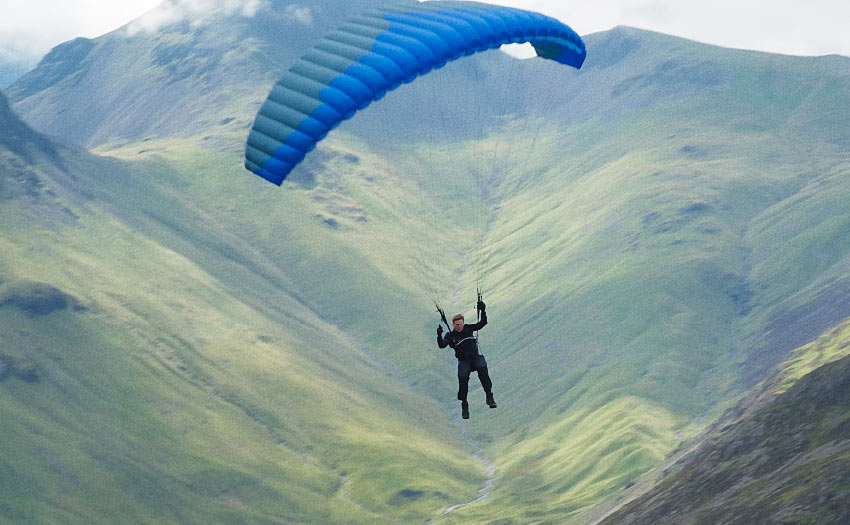 Tom Cruise may have been beaten at the box office by the ultimate pink lady, but his Mission: Impossible series has still been racking up the five-star reviews. Why are we talking Hollywood in Cross Country? Because the all-round action star learnt to speedfly for his latest film – we go behind the curtain to find out more.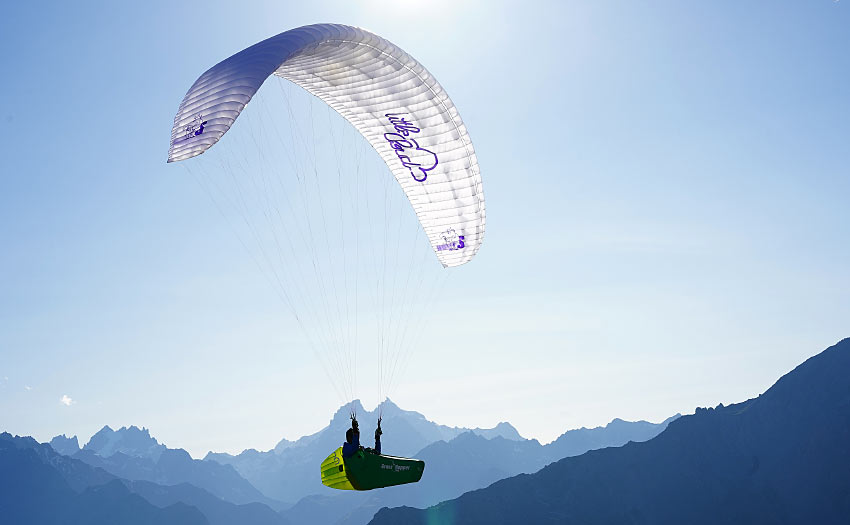 Thinking of heading off for adventure? Marcus King flies the Little Cloud Urubu King, a lightweight sports class wing that is perfect for travel or vol-biv.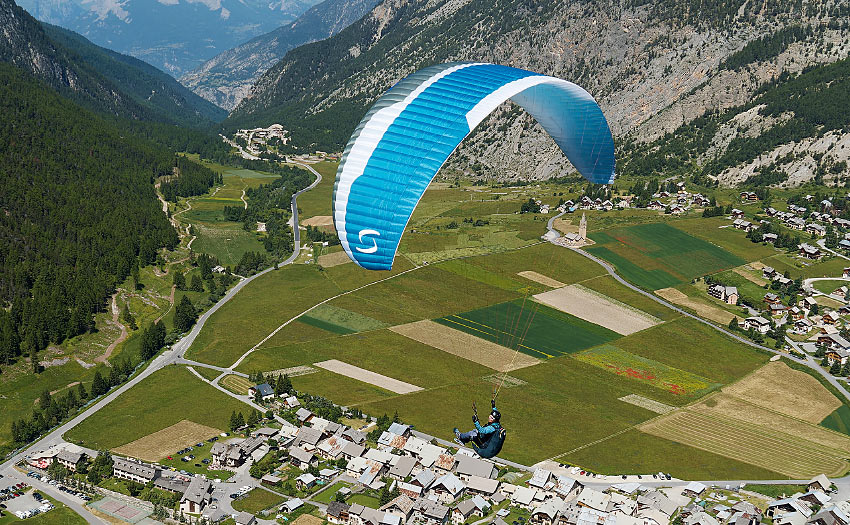 The X in Step X stands for "cross" which means at the crossroads between performance and light weight. We review this new high EN-B from Supair on a month long trip through the Alps.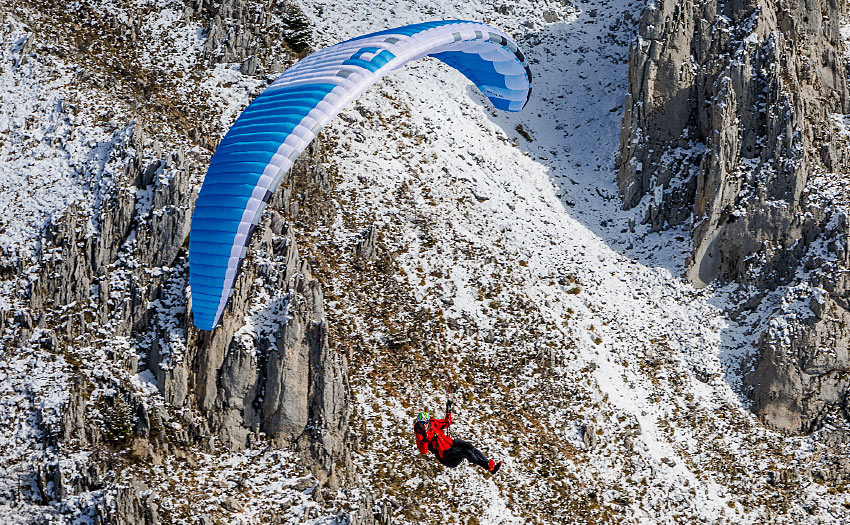 Also designed for adventure and on review is Dudek's Hike&Cruise. Designed for hike-and-XC the glider weighs less than 3kg and uses a genuinely new concept to save the weight.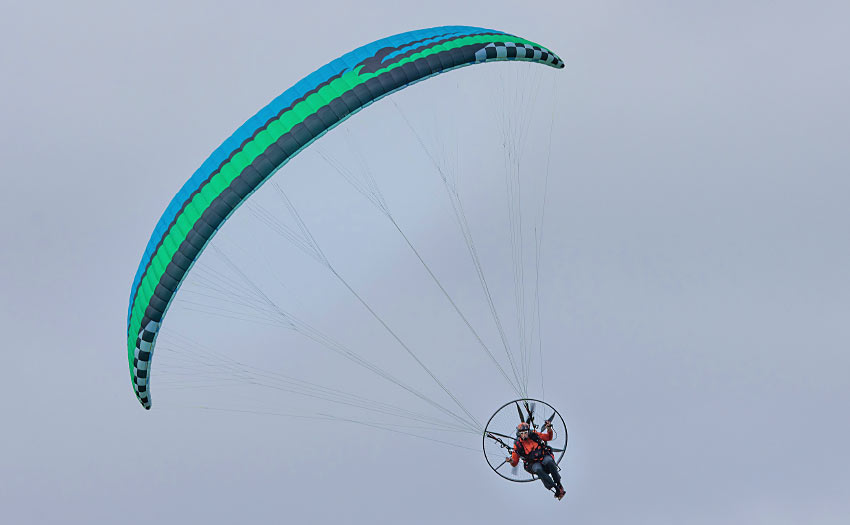 For powered pilots the Apco F3 is billed as an ultimate all-round paramotor wing for weekend pilots. We try it out skimming low through the Dutch flatlands.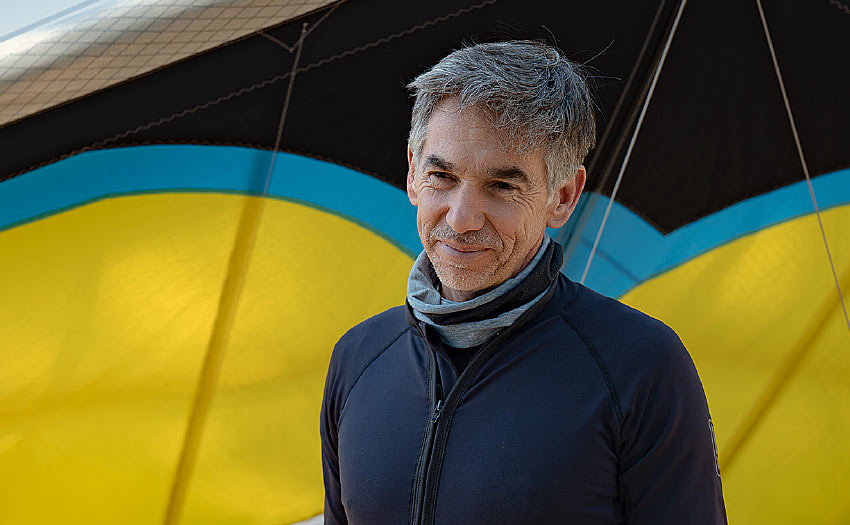 With a legend on the cover there was only one way to finish this issue – with a legend in our new regular My Flying Life back-page slot. Rudy Gotes has been flying more than 40 years, since he first learnt to fly hang gliders in Valle de Bravo aged 13. We listen and learn.
Cross Country 243 (September 2023) is out now.