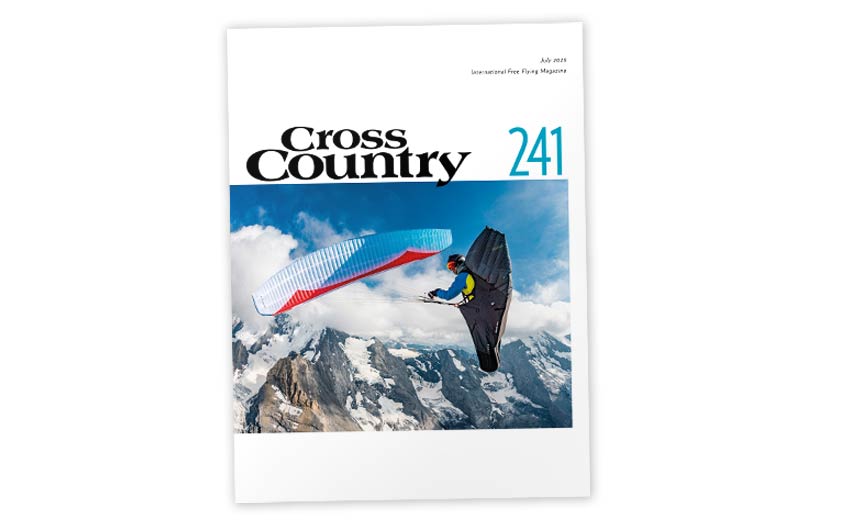 Michael Sigel soars high over ice and snow near Kandersteg, Switzerland on the cover of XC241. It's a magnificent shot, capturing all that is amazing about alpine flying at the height of summer. Inside, photographer Jerome Maupoint shares more of his magic memories.
Also in the magazine…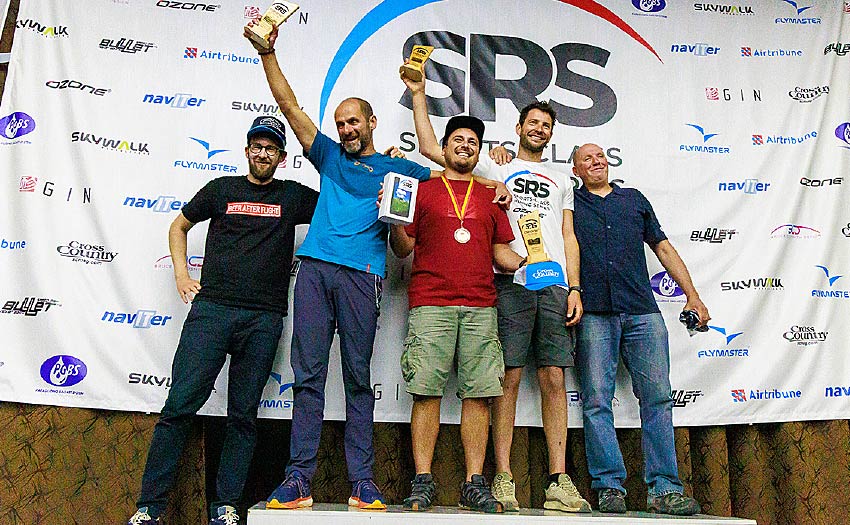 The new Sports class Racing Series is go – we report from the first edition in Krushevo, North Macedonia.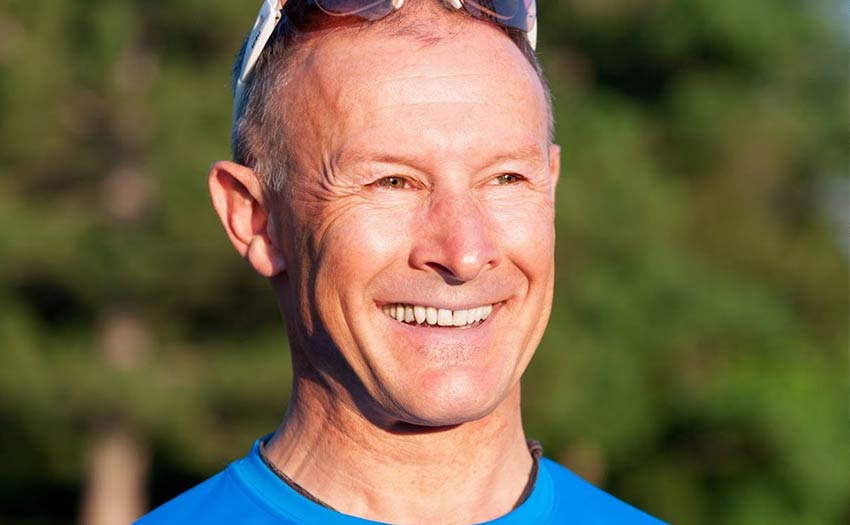 Pepe Malecki is a legendary competition pilot who has now clocked up exactly 100 World Cup events. We celebrate this remarkable achievement.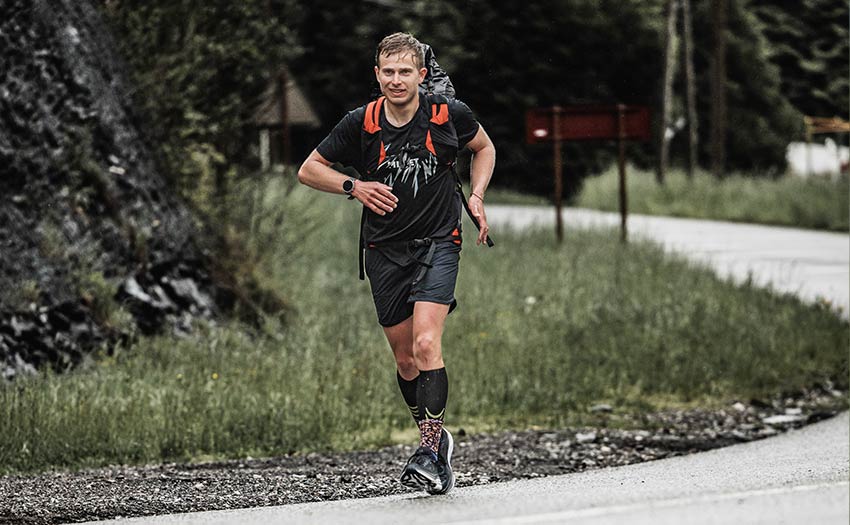 Tanguy Renaud-Goud has been blazing through the Red Bull X-Alps. Before he set off he told us about the technology that works for him and why.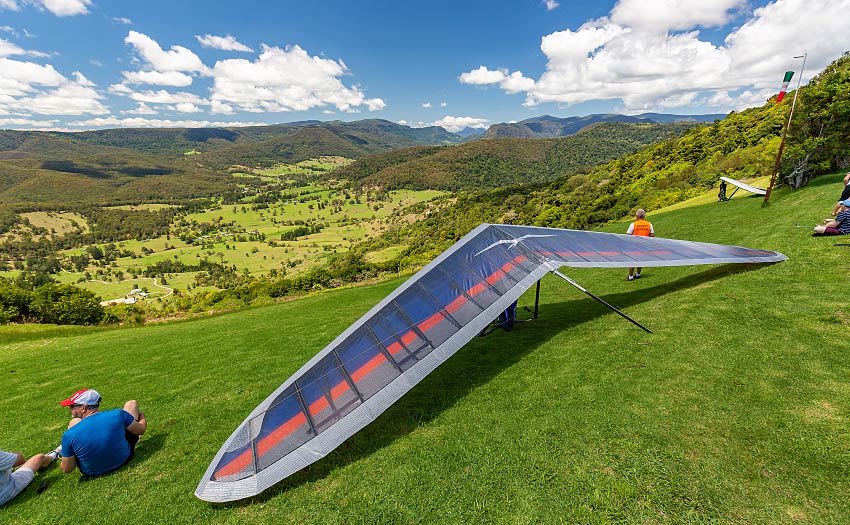 Free flight is much more than competitions and racing – it's about sharing a passion and that makes a community. Allen Weynberg describes the battle to save the classic flying site of Beechmont, Australia.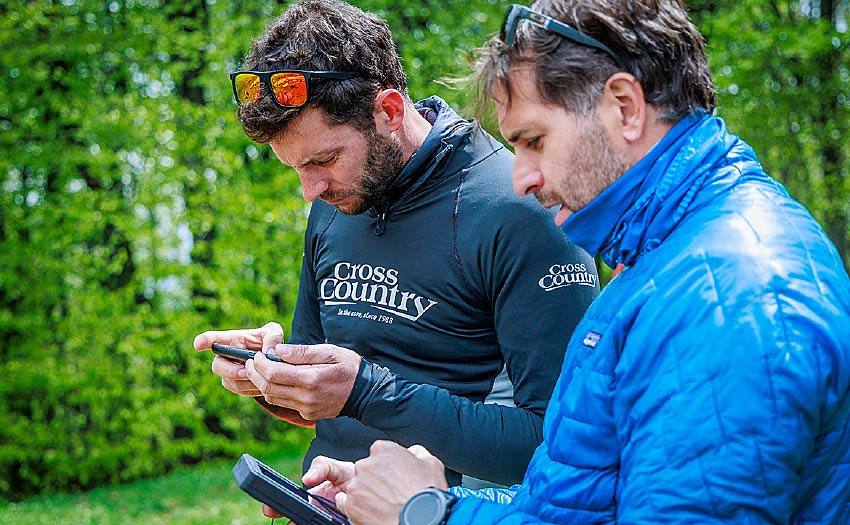 Adrien Colombié tasted competition and liked it. He explains what he learned over the course of his first season, and what all pilots new to the competition scene need to know.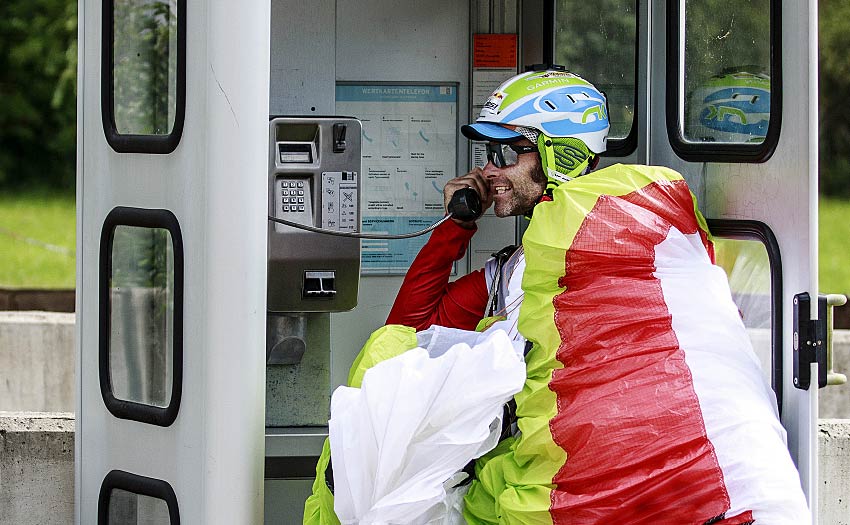 He's out there sending it as a flying race reporter in the Red Bull X-Alps – Gavin McClurg takes the long view about the sport that has shaped so much of his life so far.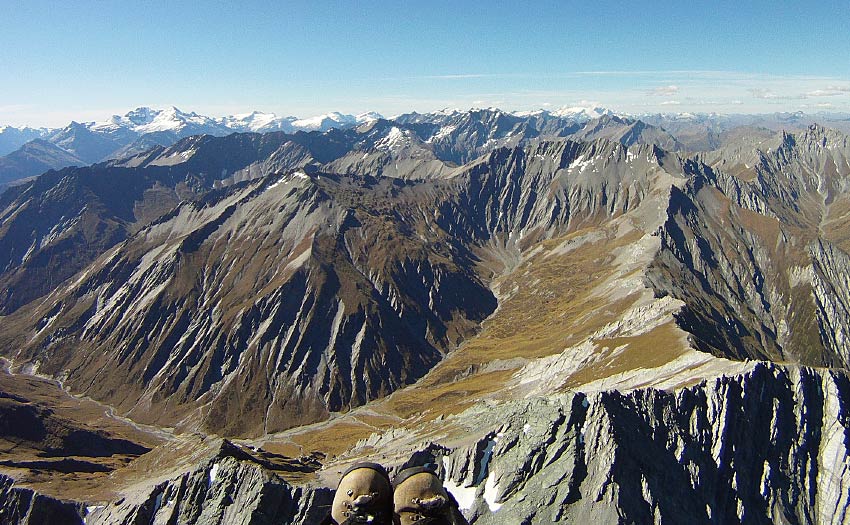 "We learn so much by doing in this sport," says Nick Neynens who tackles the subject of spotting katabatic flow while on vol-biv in the Southern Alps.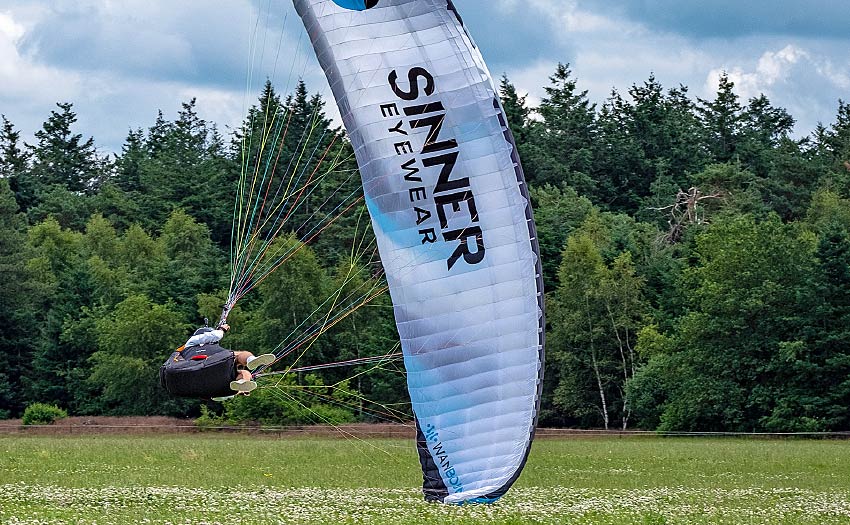 A year ago acro pilot Luke de Weert was injured when caught out by a gust front. He charts his path to recovery, which saw him flying again in May.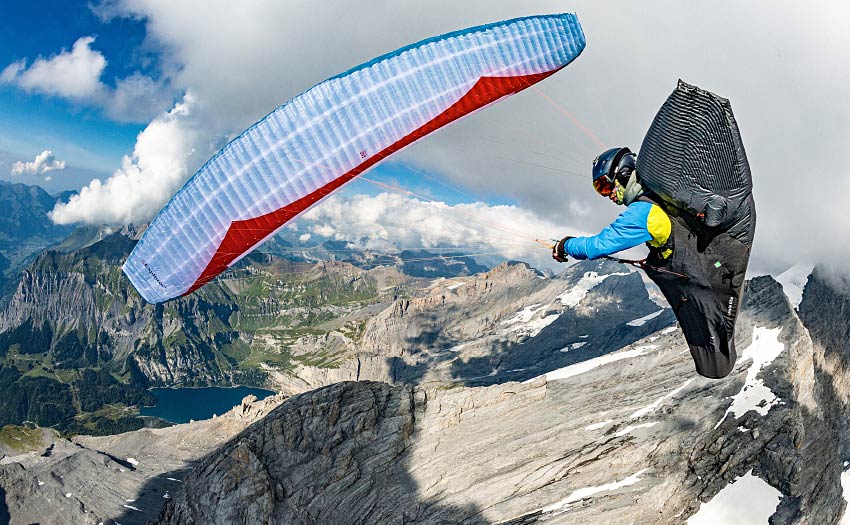 In Midsummer Magic photographer Jerome Maupoint takes us on a tour of some of his favourite spots in the Alps at his favourite time of year – flying in the magic hours of late afternoon and evening as conditions boom.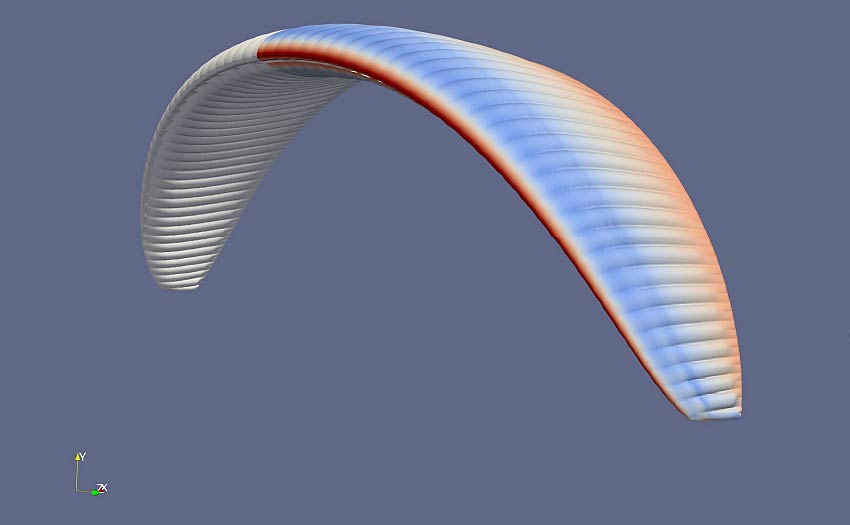 "Why do higher aspect ratio wings climb better in some conditions and not others?" asks Jack Peake. "Does surface area really matter?" Along with designer Philipp Medicus he takes an in-depth look at some important questions of design.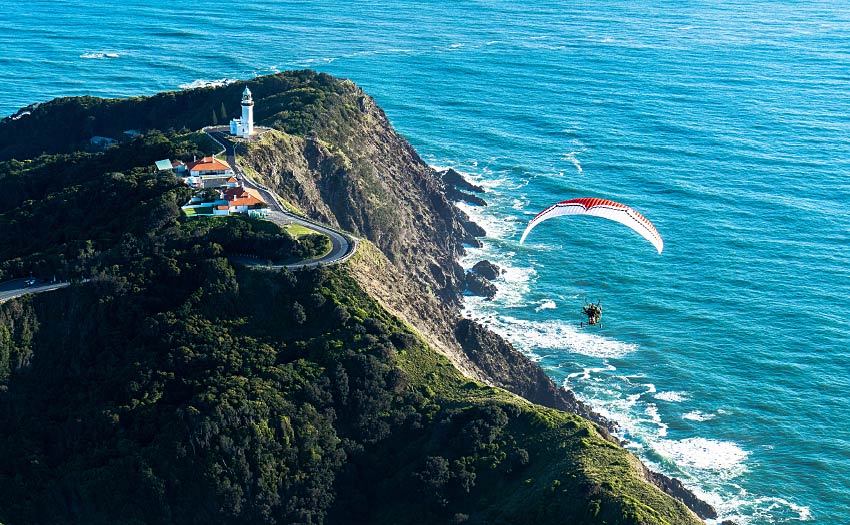 Australia is huge. In this heartfelt article Rich Dolan describes his and Andrew Twitty's 5,000km long, three-month adventure flying west to east across Australia – and the people that helped them along the way.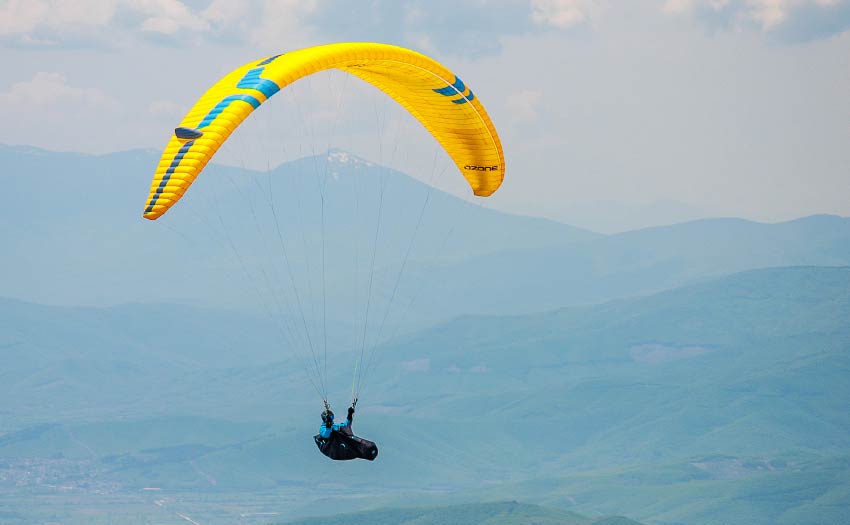 The new breed of EN C two-liners has arrived – we test fly the Ozone Photon in the environment its designed for: sports class competition and XC flying in the Alps.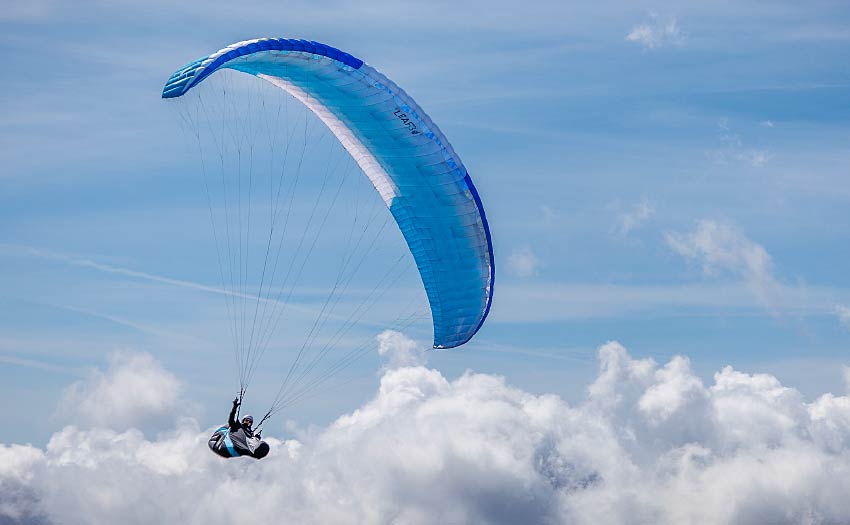 The third incarnation of the Supair Leaf (EN B) offers "better equilibrium and is more intuitive" for its target group, says designer Pierre-Yves Alloix. We find out more.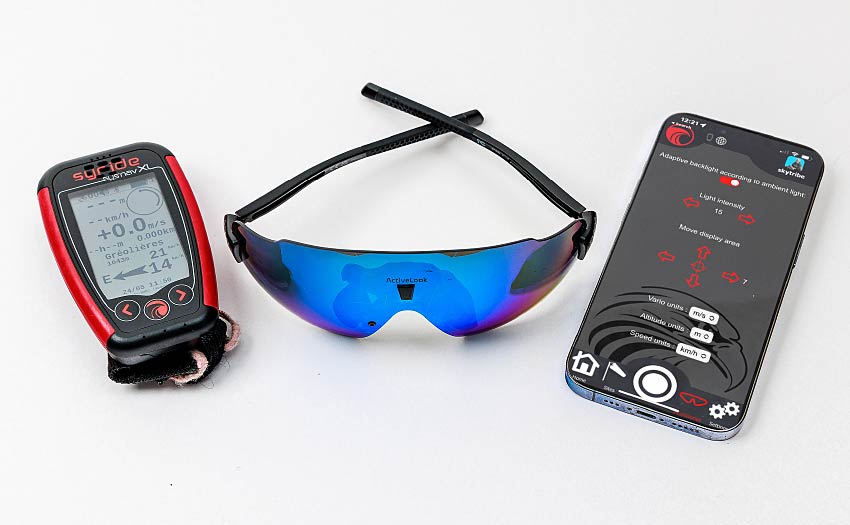 And finally, we check out the Stride ActiveLook gales – a head-up display for free flight. Is it the future? Could be!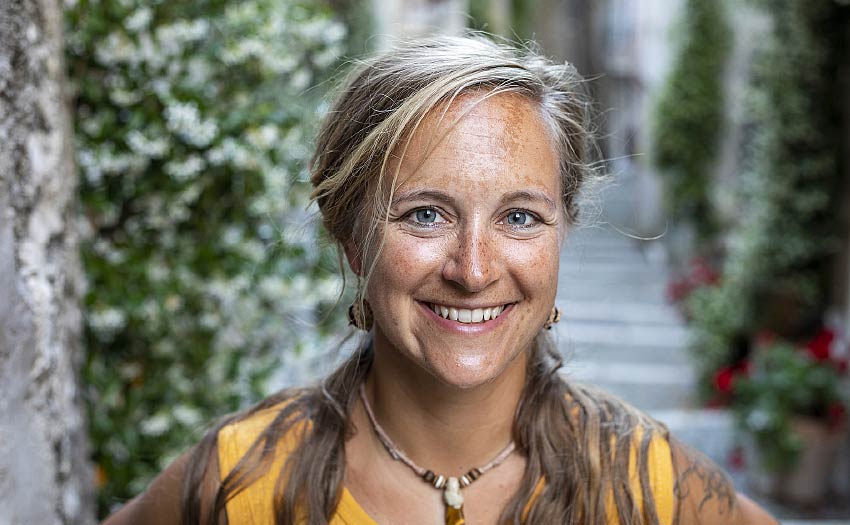 Plus elsewhere we talk to professional paragliding guide Verena Sigl, pictured, and round up all the new wings, harnesses and technology that have been released this month.
Cross Country 241 (July 2023) is out now.