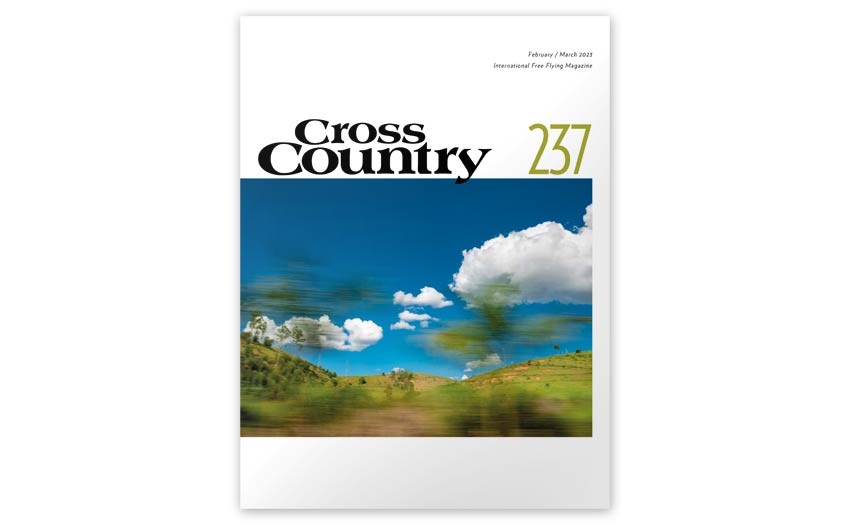 Welcome to the travel issue! Cross Country 237 (Feb/March 2023) is all about chasing blue skies and scattered cumulus clouds wherever you are, from idyllic beaches in the Caribbean to vol-biv expeditions in the highest mountains. The beautiful cover shot is by Jerome Maupoint.
Here's what's inside: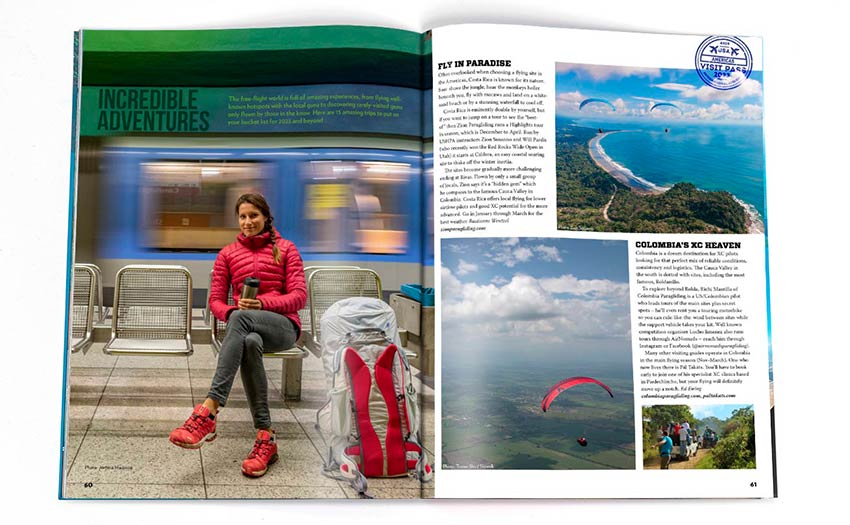 The free-flight world is full of amazing experiences, from flying well-known hotspots with the local guru to discovering rarely-visited gems only flown by those in the know. We find 15 amazing trips to put on your bucketlist for 2023 and beyond.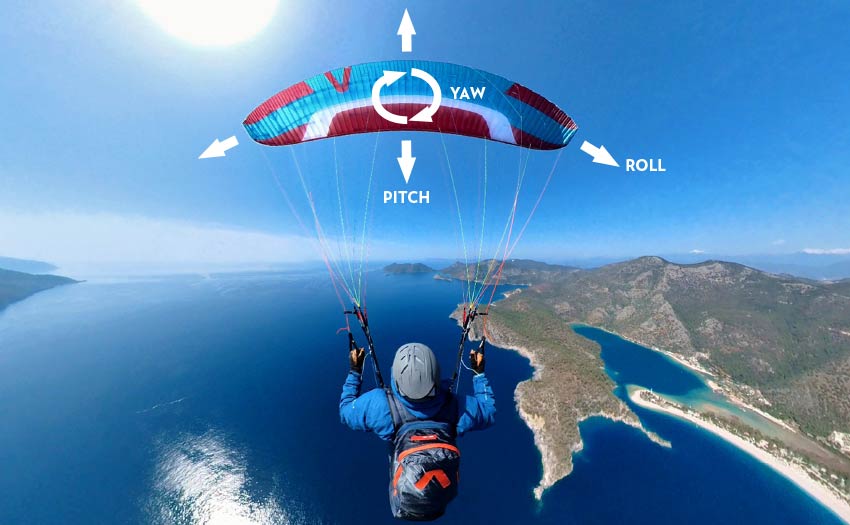 Whenever you fly, wherever you travel, you need to know about active flying – and apply what you know. In his regular column Greg Hamerton helps us nail the basics.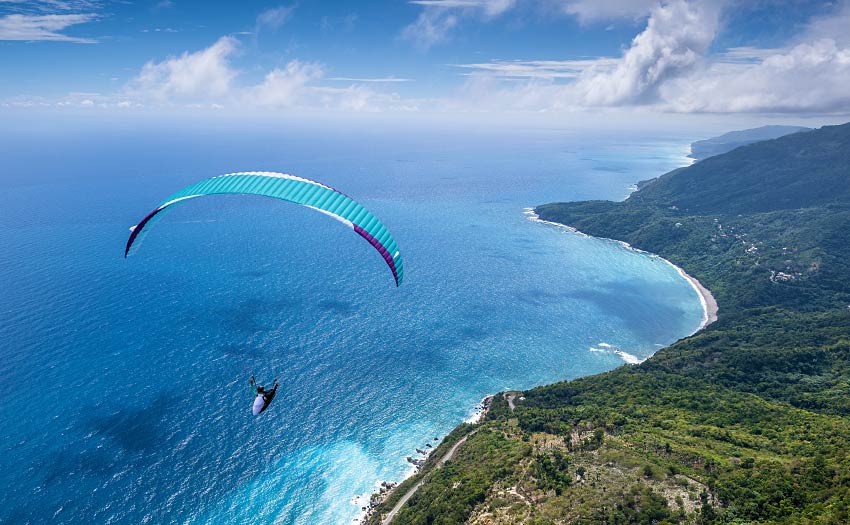 Given a cold winter at home or an adventure in the Dominican Republic photographer Adi Geisegger teamed up with Tom de Dorlodot and Robert Blum and headed straight for the sunshine and thermals of this country in the Caribbean Sea.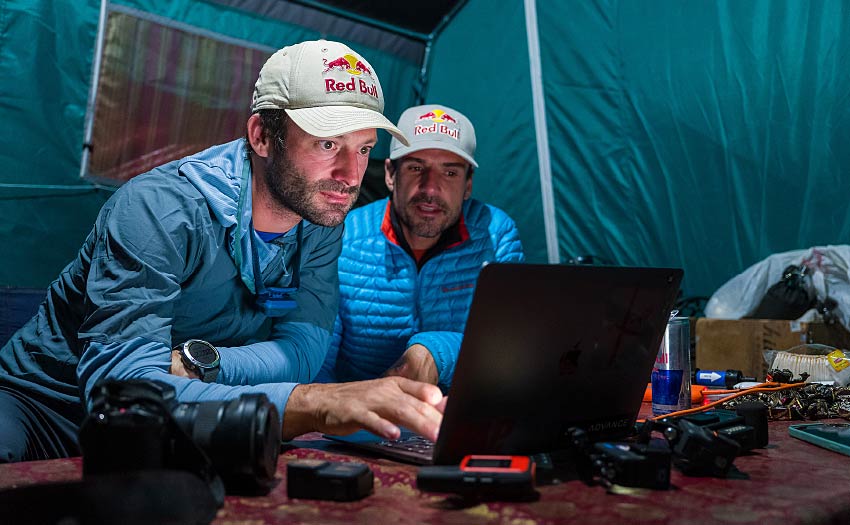 Travel adventures don't mean you need to get on a plane. From the mountains to the sea Tom de Dorlodot has covered a lot of ground on foot and flying. He shares his best advice on how to plan your first vol-biv adventure.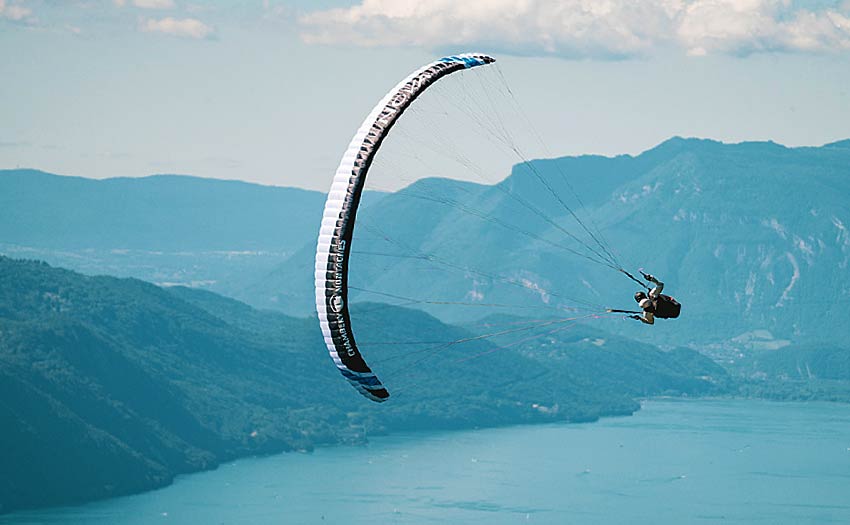 If your goal is to clock up as many hours in Europe as possible throughout the year, then Théo de Blic is your go-to guide. He explains where to fly and when to make the most of the season all year round.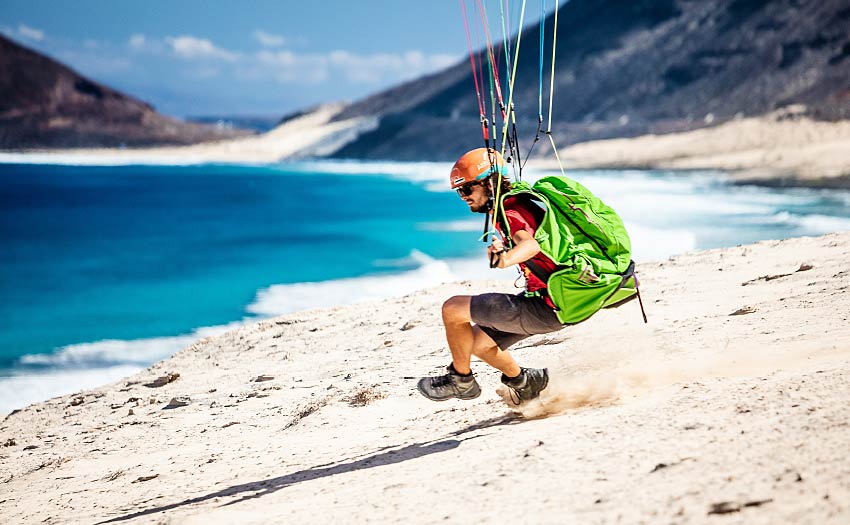 The landscape of Cape Verde ranges from desert-dry coastal plains to tropical volcanoes. Emi Carvalho explains why he loves this "hidden gem" while photographer Konrad Borkowski captures the flying life on these Atlantic islands.
We've all seen the pictures on Instagram of the perfect #vanlife. Liz Dengler has lived that life in the USA for the last three years and has some tips on how to get it right.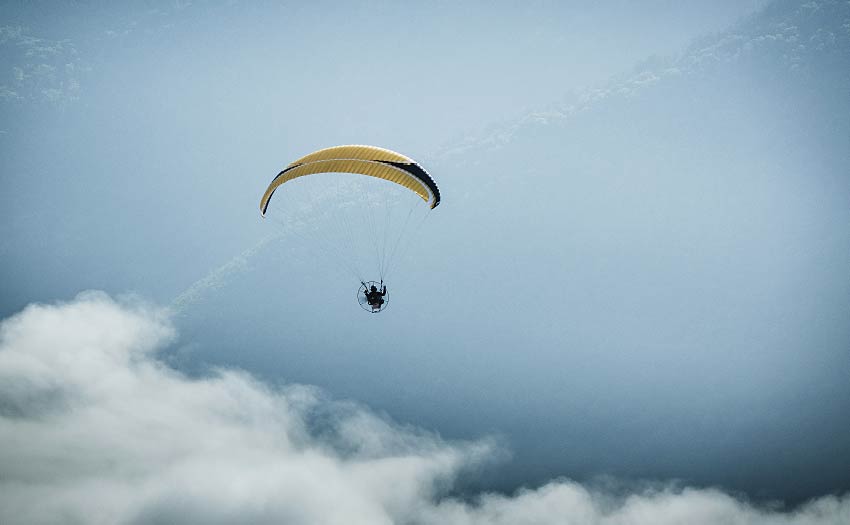 Bastian Brüsecke and Christine Zech set out to explore Bosnia and Herzegovina by 4-x-4 and paramotor and discover a country that welcomes pilots, but still suffers from the legacy of war some 30 years ago.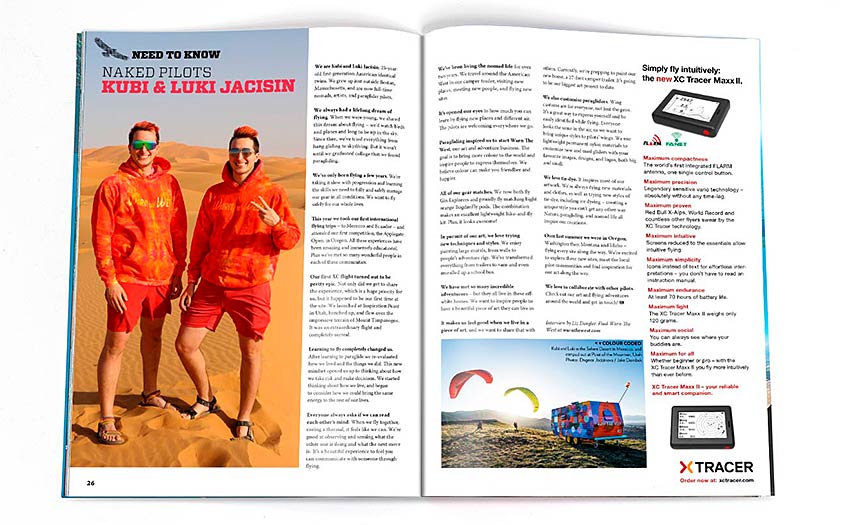 Also living the van life, while combining it with flying, art and travel, Liz also talks to twin brothers Kubi and Luki Jacisin for our regular Naked Pilot interview slot.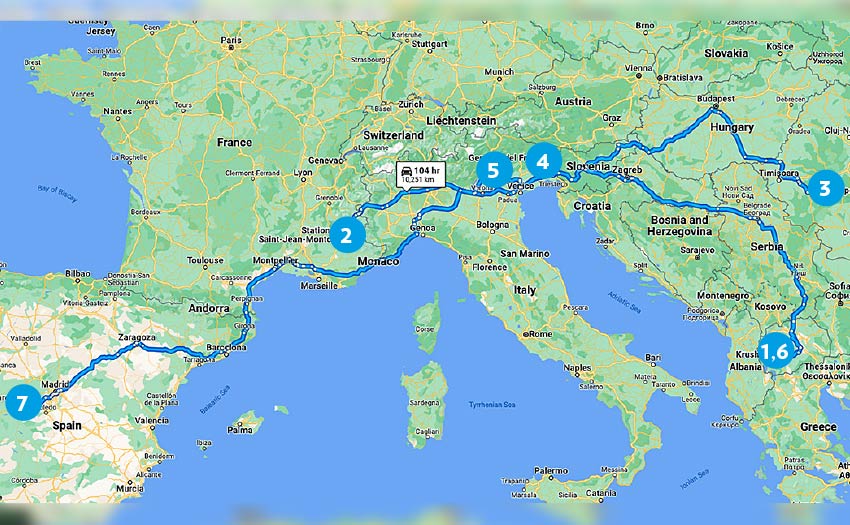 Looking ahead to the European competition season we take a look at the two new sports class competition series: the Sports-Class Racing Series and the Paragliding Grand Prix. Both are aimed at pilots flying the new breed of two-line EN C wings this year.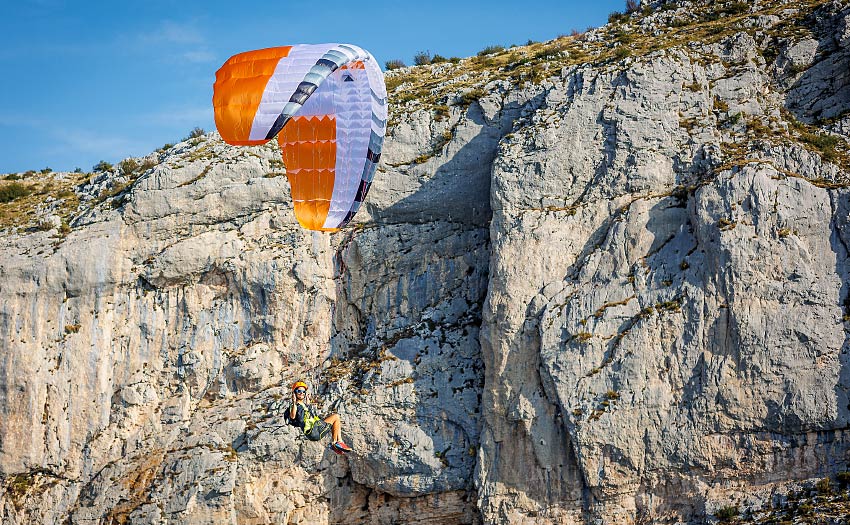 On review, the "lightest wing in the world" has had an upgrade. Marcus King takes the Dudek Run&Fly 2 for a hike-and-fly.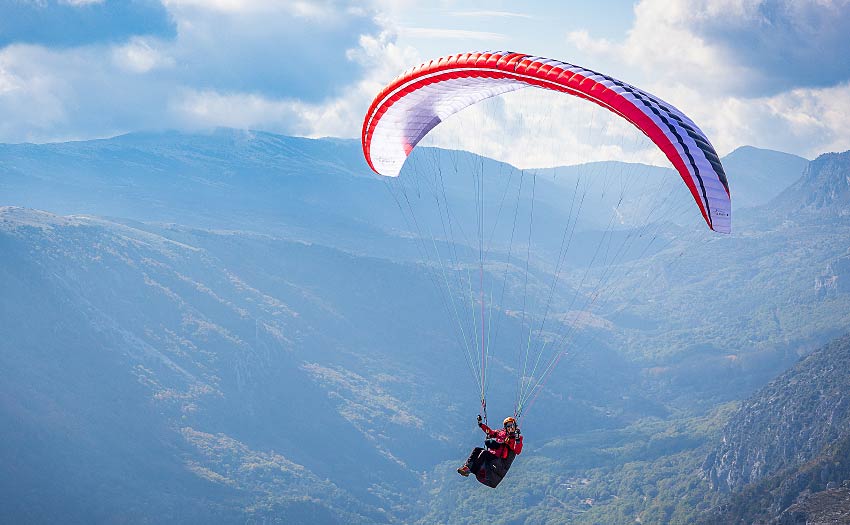 Mac Para's new Aravis is a lightweight but performant EN A designed for hike-and-fly adventures and thermalling. Do you need anything more?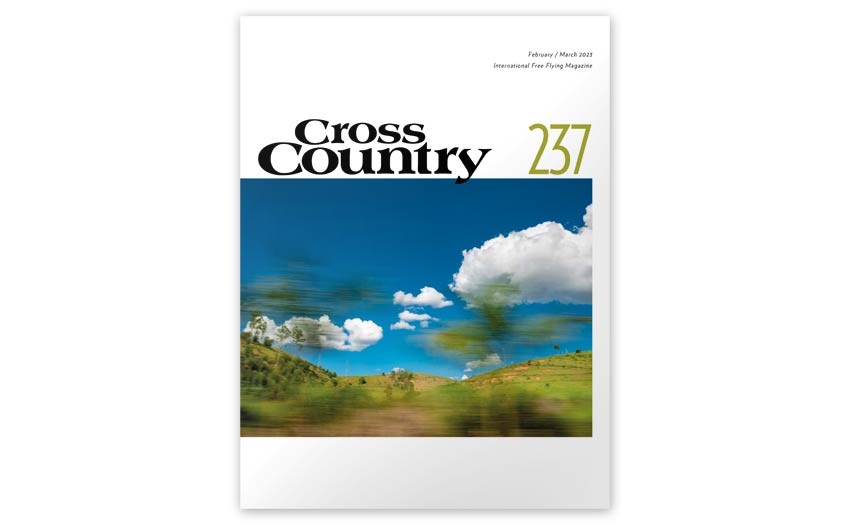 PLUS: we round up all the latest gear releases and product information in the sport, find out what La Niña means for pilots around the world, and ask Chat GPT what it knows about free flight. The answer? Quite a lot!
Cross Country 237 (February / March 2023) is out now.