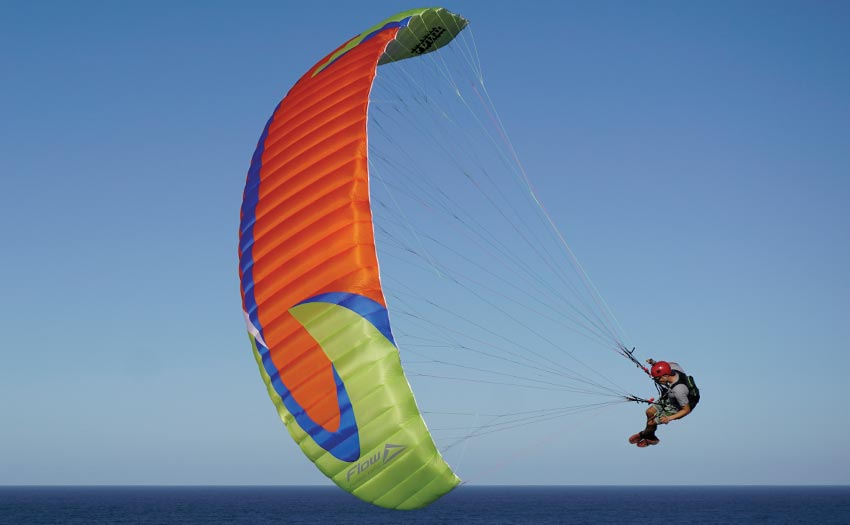 A small wing that's all about the fun factor, Flow Paragliders say the The Yoti2 is even better than the original!
The mini paraglider is available in four sizes, (15, 17, 19 and 21m²) for 50-140kg all up, and is ideal for strong-wind soaring or mountain hike-and-fly.
Flow say its new profile, risers, plan shape and cell-tensioning tweaks have improved stability at lower angles of attack, but it keeps its "awesome" compact handling and playful characteristics and feels more "like a normal paraglider" rather than a miniwing.
Its sharknose profile and wing tensioning have been engineered to offer the best combination of collapse resistance, pitch stability and comfort. The risers have both trimmers and a speed system, which can be used separately or together. Release the trimmers and the profile becomes semi-reflex, which means it will dive deeper in turns and be more collapse-resistant in extreme conditions to the detriment of glide angle.
Flow will also be releasing a Yoti2 Lite, in the same sizes for the same weight ranges.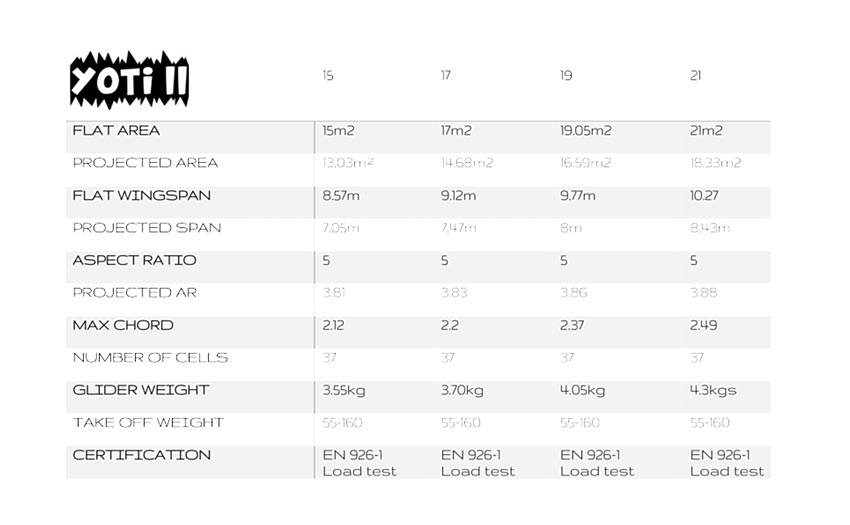 Never miss an issue
Our subscribers receive 10 issues a year, the annual Travel Guide and exclusive access to competitions and offers
Subscribe today