Apco have unleashed the NRG Pro II, their new slalom racing PPG wing. "It's the rebel brother of the NRG XC II", they say.  
It was designed to be fast and manoeuvrable, and to be flown aggressively for racing round pylons.
The NRG Pro II is a full-reflex wing with 2-D steering and HIT valves in the leading edge to improve stability and high-speed performance. It features OAA (One Action Acceleration) risers, which when engaged mean the trimmers are automatically released as you push the speedbar. Apco say this optimises the angle of attack at any given speed, and allows quick transitions from trim to full-speed. The OAA system can be disengaged and the trimmers and speed system operated independently of each other, if preferred.
As with other Apco wings, the NRG Pro II is made from Apco's long-lasting cloth and has durable, sheathed lines. It's DGAC certified and available in 16.5, 17.5 and 18.5m² sizes in two colour schemes, orange and sky blue.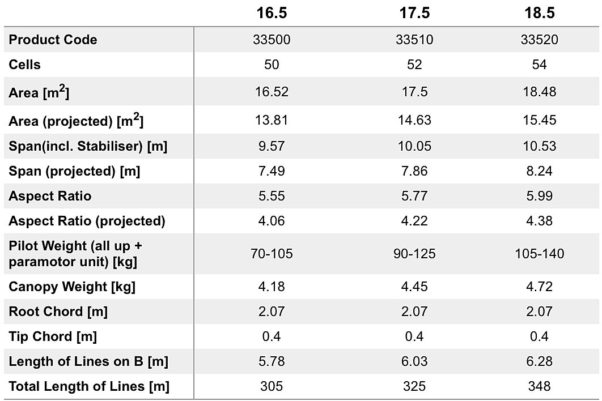 ---
• Got news?
Send it to us at news@xccontent.local.
Subscribe to the world's favourite hang gliding and paragliding magazine home
Never miss an issue
Our subscribers receive 10 issues a year, the annual Travel Guide and exclusive access to competitions and offers
Subscribe today