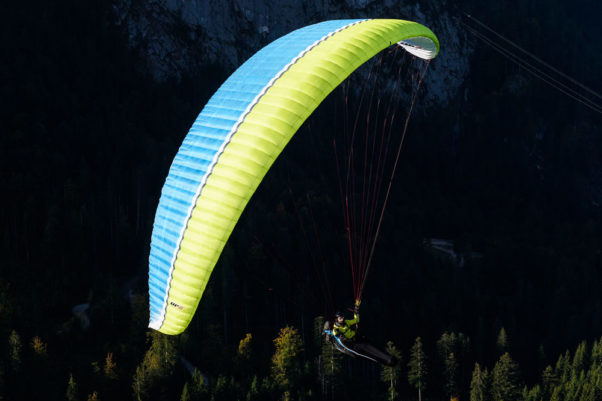 UP Paragliders have announced their latest high-end EN B wing, the Summit XC4, will be shipping from early 2017, starting with the M size.
It's already flown some big distances in Brazil this season, the biggets we know about being German pilot Peter Hilger's 338.6km, back in November 2016.
UP say about the Summit XC4:
UP test pilots have confirmed the following key characteristics: Better overall glide ratio, significantly improved glide at top speed, better into-wind capabilities in rough air, and improved handling, which translates into easier, more relaxed low-saves.

The target pilot group are experienced XC hounds looking for something with a lot of performance in the EN B category, to set their mind at ease and their XC route creativity free.
They say the Sumit XC4 inherits its precise handling and collapse resistance from the EN-C/D Trango XC3. "These two in combination make for a very laid-back wing to 'keep going' on, so that the pilot will never feel restrained by the wing in their performance".
It sports a new C-riser control system, for keeping in touch with the wing during hard-and-fast transitions as well as for efficient gliding along coastal cliffs.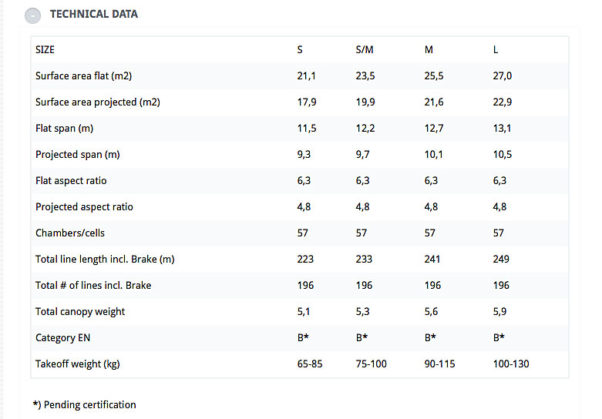 ---
• Got news?
Send it to us at news@xccontent.local.
Subscribe to the world's favourite hang gliding and paragliding magazine home
SUBSCRIBE TODAY
Learn to fly better with technique, weather and safety articles, read the latest glider and gear reviews, and be inspired with adventure and flying stories. Subscribe now and get ten issues per year, plus our Travel Guide, and entry into our Prize Draws
Subscribe today