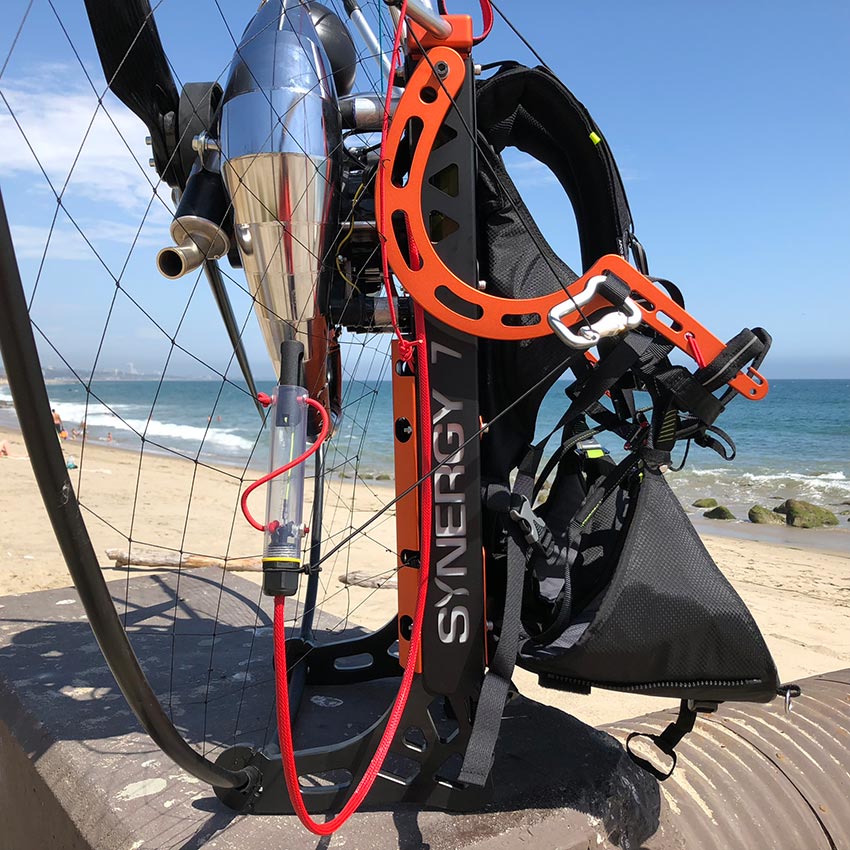 Designed by engineer Claude Fiset, Synergy paramotor frames store the fuel inside the frame itself – no petrol tank – which is designed to make them safer and easier to carry.
Version 7 has a lighter frame of around 20.5kg with an engine under 150cc and a carbon propeller, and a greater fuel capacity of around 11 litres.
The base is made of high-density polyethylene, and is flexible and "nearly indestructible". The frame is fitted together with just 12 nuts and bolts (no welds) and you can pack it up into a carrying case to transport it.
If you do have a hard landing and break something, most replacement parts can easily be found on the high street. The Synergy 7 is sold in kits with various propellers and engines. More about this, and about the Synergy 7's design features, on Synergy's website, synergyparamotors.com.
SUBSCRIBE TODAY
Learn to fly better with technique, weather and safety articles, read the latest glider and gear reviews, and be inspired with adventure and flying stories. Subscribe now and get ten issues per year, plus our Travel Guide, and entry into our Prize Draws
Subscribe today