Swing's classic reversible paraglider harness the Connect Reverse has been updated, and is now available in four sizes where previously there were three.
Back protection is in the form of a pre-shaped airbag with a steel-spring pre-inflation system, and there is a new optional Lightshield upper-back protector.
The underseat reserve housing is size adjustable to take a range of reserves, and it can take a steerable reserve and quick-out karabiners.
Swing say the straps are adjustable and won't slip in flight, and the webbing is marked with standard settings. A mesh insert in the back padding provides ventilation, and there are reachable side pockets,  a drinks-system routing, pole-holders and a chest-strap whistle. This version now has a retractable speedbar too. Swing say the transition from standing to sitting is very easy with this harness.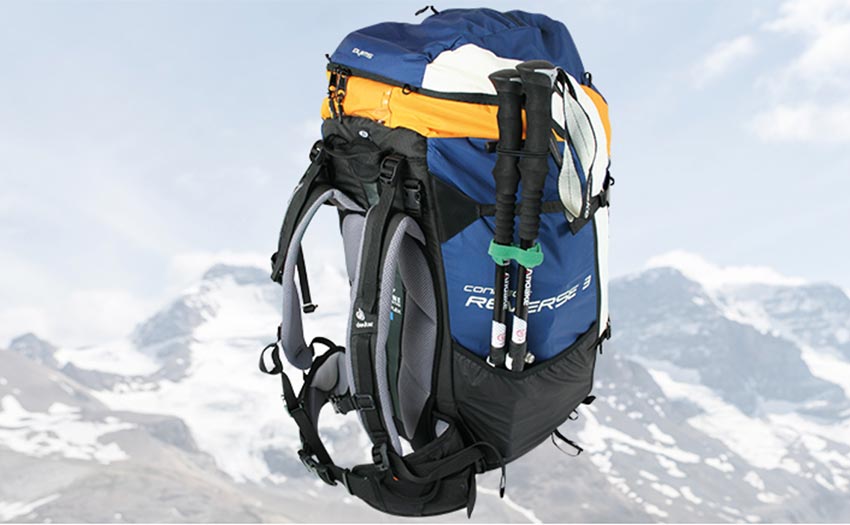 The rucksack still has the, in our opinion excellent, Deuter Alpine Back system, a serious design with plenty of padding and excellent load distribution that means you can carry your kit comfortably for long distances.
The Connect Reverse 3 is made from Cordura and Baby Rib, weighs between 4.3kg and 4.8kg across the four sizes, and Swing say it's strong and durable, and built to last. All sizes are certified to 120kg.
Never miss an issue
Our subscribers receive 10 issues a year, the annual Travel Guide and exclusive access to competitions and offers
Subscribe today