Swing say the Agera RS, their first EN-C wing to benefit from RAST technology, takes EN-C performance to new heights. They say it has the handling and feel of a two-liner but the safety and stability that comes with EN-C certification.
It is aimed at cross-country and competition pilots "who fly actively and are able to detect canopy stability problems, and prevent them at the outset or minimise their repercussions. The pilot must be able to safely master all common descent methods".
Swing say the Agera RS is a good stepping stone to an EN-D or CCC competition wing. It is optimised for flying fast and is designed to be piloted on the rear risers. 90% of the load is taken by the As and Bs, Swing say, with the Cs only coming into play when you use the brakes, or in the event of canopy deflations.
The Agera RS has competition lines and is made from high-tech fabric from Sakai Ovex (Japan) with nitinol rods and "an intelligent lightweight construction that prevents the canopy from warping".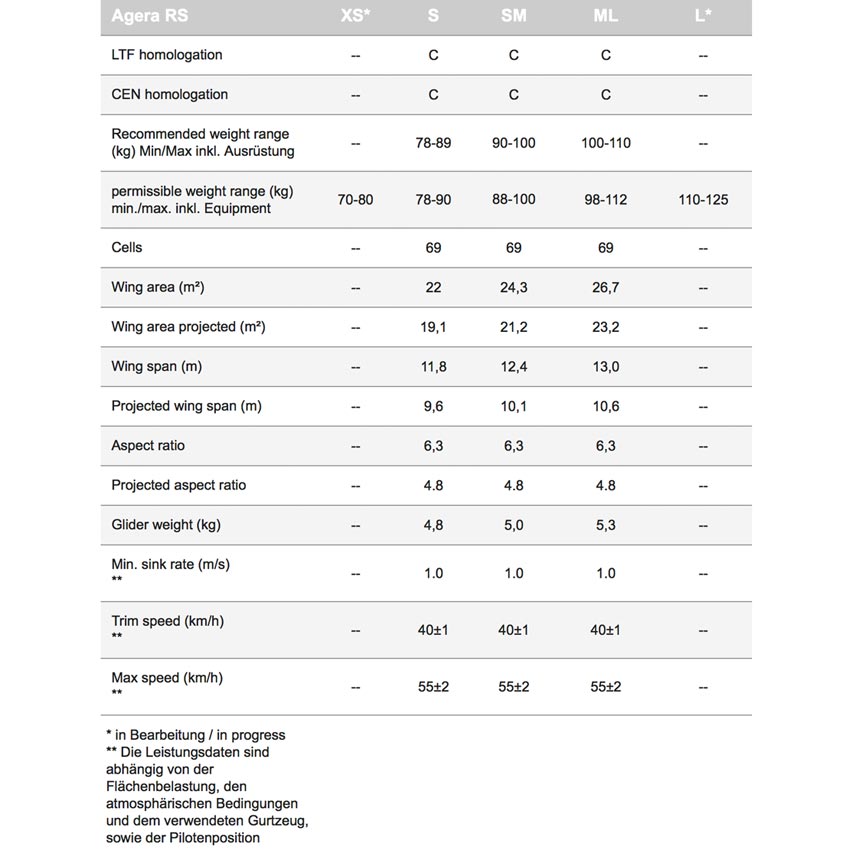 The Agera RS will be available in five sizes in winter 2018. Swing say it is important to respect the weight ranges of this wing, which have quite narrow tolerances.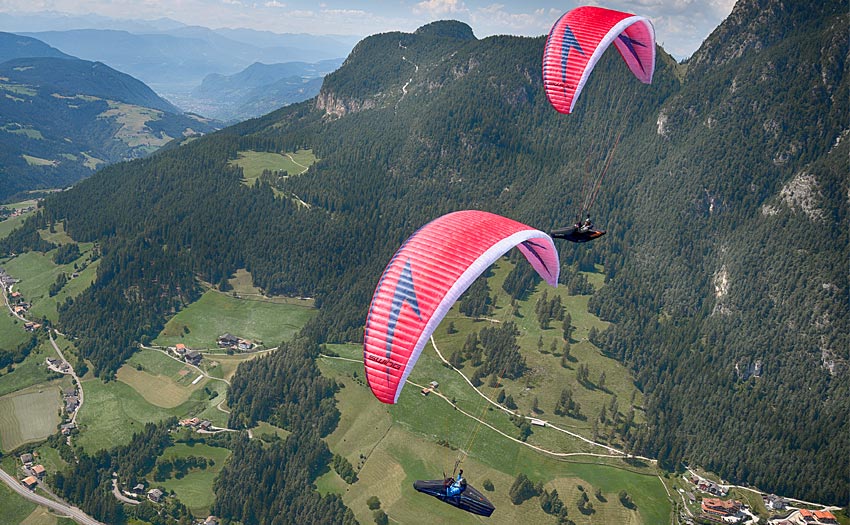 Never miss an issue
Our subscribers receive 10 issues a year, the annual Travel Guide and exclusive access to competitions and offers
Subscribe today