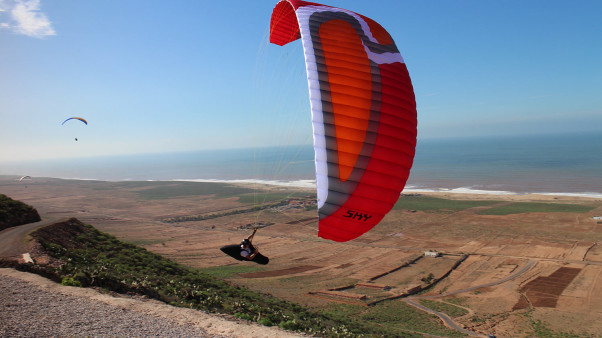 Sky's Anakis 3 is a beginner/intermediate paraglider, certified EN A and designed for optimum safety with usable performance and great handling for the low airtime pilot.
Sky say:
We have enhanced and refined all aspects of the Anakis 2 to bring you a genuinely new glider, which we believe will become a benchmark design forging its own new category as did our highly successful mark one Anakis all those years ago.

We think that the Anakis 3 is more of a glider for lower EN B pilot ability, however, the more experienced pilot should not be put off by its passive A certification. Moreover, B class pilots can fly with the confidence that the extra security brings, whilst handling and performance have not been compromised, so is an absolute joy to fly for a broad range of pilot abilities.
The Anakis 3 is available now in a range of five sizes, the weight in the middle size being 4.3kg.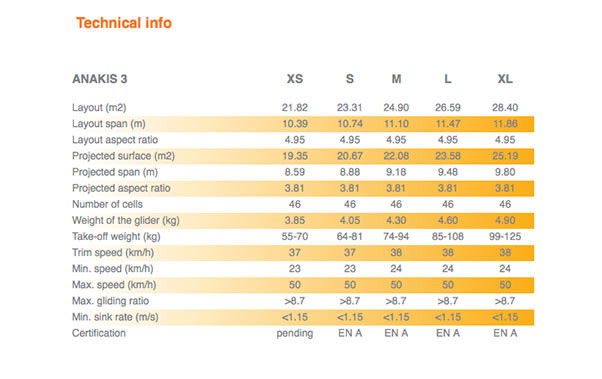 LTF certification is also pending.
---
• Got news? Send it to us at news@xccontent.local.
Subscribe to the world's favourite hang gliding and paragliding magazine