Nova have released a five-sided reserve parachute called the Pentagon. They say it's the first five-sided rescue, and its advantages are its fast opening, oscillation damping and low sink rate.
The video above show Urs Haari of High Adventure testing the Pentagon 120. Nova say they focused on tests with the paraglider still attached, the most likely scenario in real-life deployments (during certification the paraglider is jettisoned). The sink rate measured during certification was 5.2m/s.
The five corner vents on the Pentagon help it open faster, so low-altitude deployments have more chance of being successful, and there is a lower risk of the parachute tangling in the paraglider's lines before it opens fully.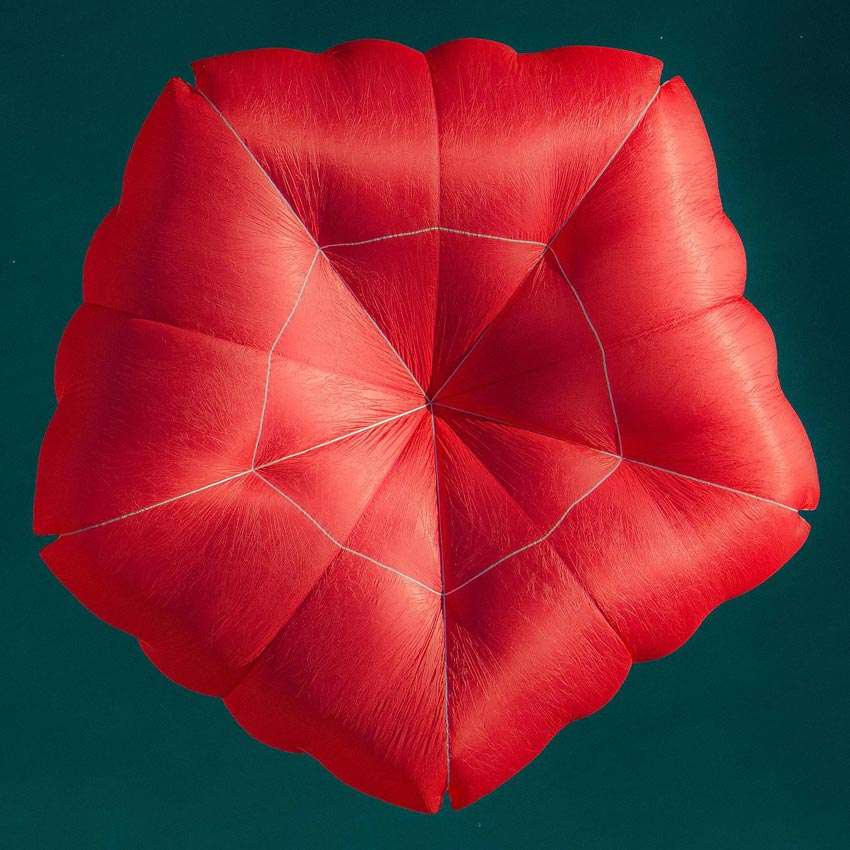 Nova say the five-sided shape is self-stabilising. "If the Pentagon experiences a pendular impulse towards a corner, the restoring force will automatically act in the opposite direction. Opposite a corner is an edge, where the airflow is significantly different and this counteracts unwelcome oscillations". They say the resulting pendular stability is excellent.
The base and centre lines are the same length and colour coded, so packing is quick and easy. The pentagon is made from Porcher Sport PN9 cloth – the same cloth used in BASE parachutes. It is durable and water-resistant. Nova say that even after a water landing, the Pentagon remains fully functional. "No other parachute cloth offers the same degree of water resistance, consistent low porosity and great strength".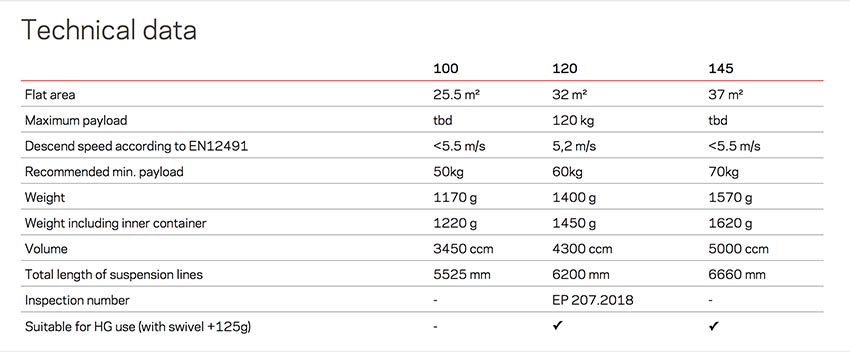 Never miss an issue
Our subscribers receive 10 issues a year, the annual Travel Guide and exclusive access to competitions and offers
Subscribe today