Niviuk's new E-Gravity is an agile, EN-B certified wing designed for learning acro and freestyle.
They say it's very manoeuvrable with quick responses and direct handling, but stable and fast to recover. Niviuk pilot Jérémie Lovey says it's more like a Hook than the F-Gravity 2 (intermediate freestyle wing), but a Hook that's very good at helis, SATs, dynamic stalls and wingovers!
The E-Gravity is made from 38g Skytex on top, 36g Dominico underneath and reinforced to withstand the rigours of repetitive practice. All lines are sheathed, and it has what Nivuk call Structured Leading and Trailing Edges.
It's available in 19, 21 and 23m² sizes and two standard colours, Warrior (yellow) and Mars (red).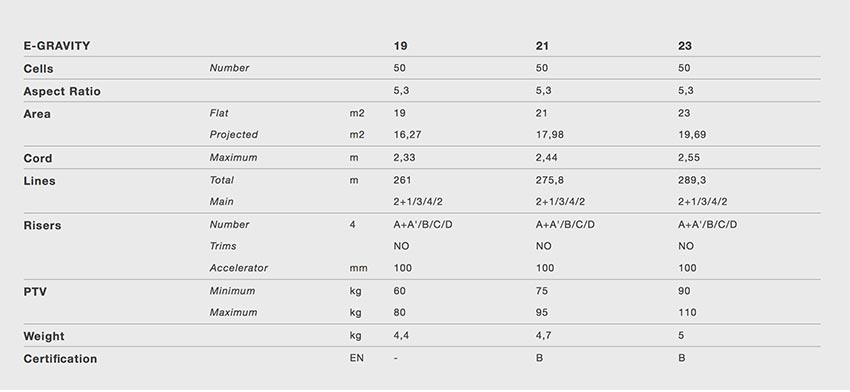 SUBSCRIBE TODAY
Learn to fly better with technique, weather and safety articles, read the latest glider and gear reviews, and be inspired with adventure and flying stories. Subscribe now and get ten issues per year, plus our Travel Guide, and entry into our Prize Draws
Subscribe today