Nirvana paramotors have unveiled their new Full Contact 5 helmet, designed specifically for paramotors and other ultralight aircraft.
The FC5 is made from a strong but light carbon-kevlar shell, which has been tested in a certified laboratory for its puncture resistance. The inner liner is made from the same breathable and hypoallergenic material that is used in hockey goalkeepers' masks, and it an be removed easily for washing. The helmet comes with a sun shield, and can be used with a choice of short or long windshields, tinted or not. Nirvana also have a special warm winter shield, which has a neoprene neck cover and adjustable ventilation to prevent fogging.
Nirvana say the helmet's headset has excellent noise-absorption, and a good speaker for optimal rendition of voice or music. The bluetooth is built in, and a Lemo connector fits all types of radio. The right earpiece has the PTT and an easy-access volume adjuster on, all of which can easily be used in-flight.
The helmet's sizing is set by the internal pads; the shell is one size, but it can be ordered with pads that adapt it for standard S, M or L sizes.
Nirvana say the FC5 is amongst the lightest helmets of its type on the market, weighing around 950g including the bluetooth and cables.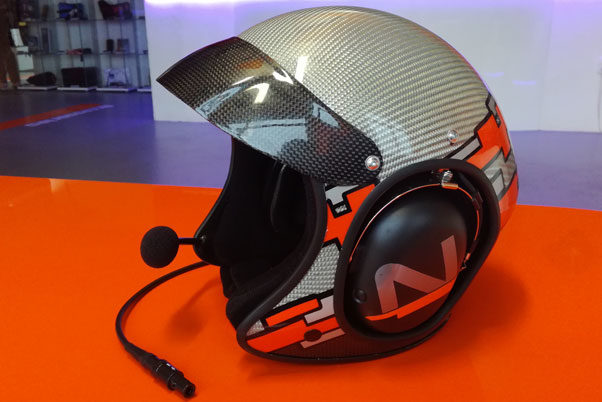 ---
• Got news?
Send it to us at news@xccontent.local.
Subscribe to the world's favourite hang gliding and paragliding magazine home
Never miss an issue
Our subscribers receive 10 issues a year, the annual Travel Guide and exclusive access to competitions and offers
Subscribe today