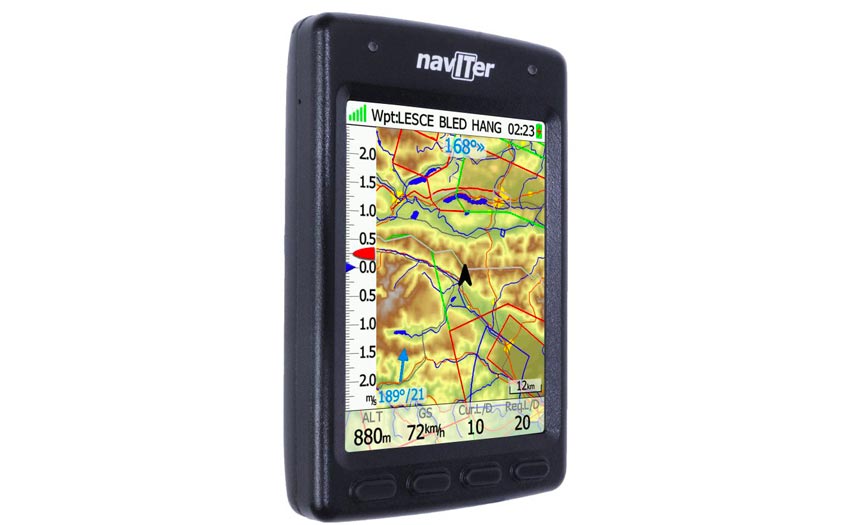 Naviter's Hyper is now out. The company say the pocket-sized flight instrument is perfectly configured for hike-and-fly adventures, as a backup for your Oudie or as a standalone instrument for everyday use.
With the Hyper, you get hike-and-fly portability, ease of use and advanced functionality including airspace display and flight recording.
The 135g instrument has a "superb" colour display, is easy to use thanks to a touch-screen display combined with glove-friendly hardware buttons. Battery life is said to be 12-36 hours.
Naviter say:
"We feel it's a great innovation which really moves the game on for lightweight instruments. Plus, of course, we have taken care of the basics, such as exceptional quality Naviter vario, great build quality and great after sales support."
Specifications
Pocket size (107 x 70 x 18 mm)
Lightweight (135 g)
Sunlight-readable color touch display
Wifi and Bluetooth connectivity
Airspace
Hike-and-fly mode
Perfect stand-alone or as a backup for your Oudie
Post updated on 11/5/2018
Never miss an issue
Our subscribers receive 10 issues a year, the annual Travel Guide and exclusive access to competitions and offers
Subscribe today