Mac Para have reintroduced the Magus to their range. It's a high-performance EN-D two-liner for experienced pilots. 
The company say the glider has a top speed of 62km/h, and "exceptional" into-wind penetration. Negative shaping and RFE rods in the centre of the leading edge are there to reduce deformations at high speeds.
The 88-cell wing has a high aspect ratio of just over 7, and Mac Para say it's agile, with direct handling and a very efficient climb.
The new-generation Magus is available in three sizes in white or blue.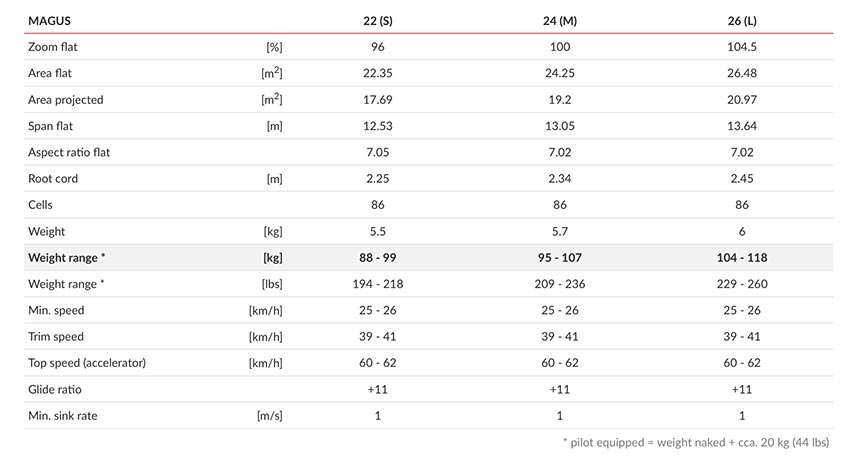 SUBSCRIBE TODAY
Learn to fly better with technique, weather and safety articles, read the latest glider and gear reviews, and be inspired with adventure and flying stories. Subscribe now and get ten issues per year, plus our Travel Guide, and entry into our Prize Draws
Subscribe today