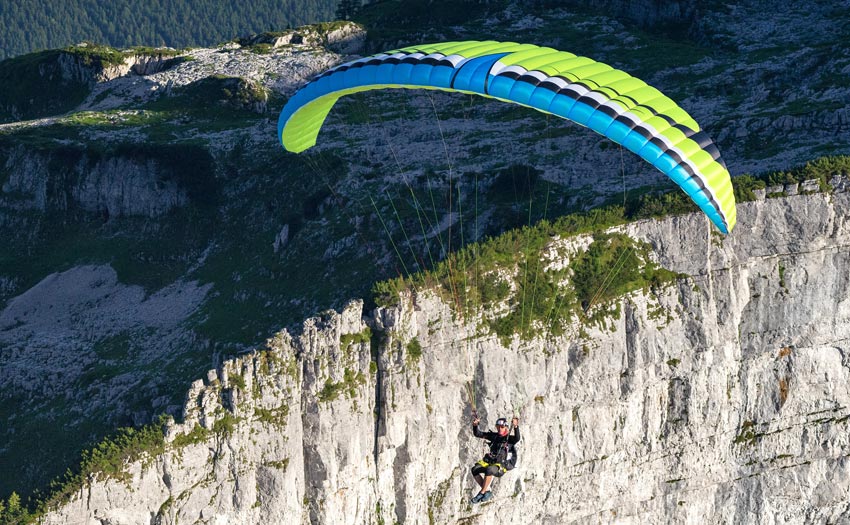 Mac Para's Outback is a lightweight hike-and-fly paraglider. The 21m² wing weighs just 2.7kg and is certified EN B.
The double-surface wing packs down very small, and Mac Para say it has excellent glide performance and "unbeatable" into-wind penetration.
The 21m² wing is certified for a very wide range of pilot weights but handles differently according to wing loading, as you would expect. It can take up to 105kg, but at the top end of the weight range it's a lot like a speed wing – fast, precise and dynamic, and excellent for high-wind soaring.
At the lower end of the weight range, which starts at 55kg all-up, Mac Para say the Outback is a very capable EN-B wing with comfortable handling and good climbing ability.
Never miss an issue
Our subscribers receive 10 issues a year, the annual Travel Guide and exclusive access to competitions and offers
Subscribe today