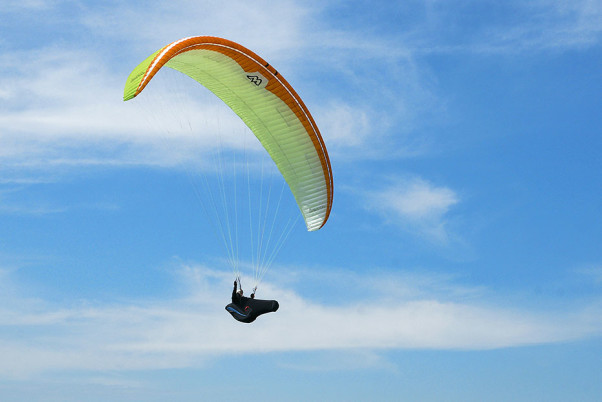 Mac Para's EN-D Icon paraglider was released in January 2016. Aimed at experienced pilots who fly at least 100 hours a year, Mac Para say the three-liner has an extraordinary glide and great into-wind performance. 
The Icon replaces the Magus, and Mac Para say it offers good feedback and sporty handling while being a very comfortable wing to fly.
With the new designed and very stable nose we achieved a glide performance in accelerated flight that is outstanding in its class.
Build-wise, Mac Para say the Icon has a higher arc than the Magus, and a very clean profile thanks to lightweight leading edge reinforcements and new aerofoils. Trailing edge mini-ribs help keep the canopy surface smooth, and the lines are unsheathed Edelrid Aramid / Kevlar in the gallery, while the main lines are sheathed but narrow Liros PPSL Dyneema.
The narrow risers are fitted with high quality Harken ball bearing pulleys.
Certified EN D in three sizes, the Icon is available in white, lime or custom colours.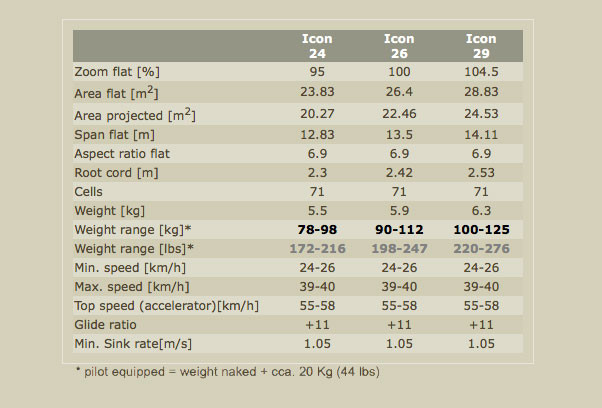 ---
• Got news?
Send it to us at news@xccontent.local.
Subscribe to the world's favourite hang gliding and paragliding magazine home