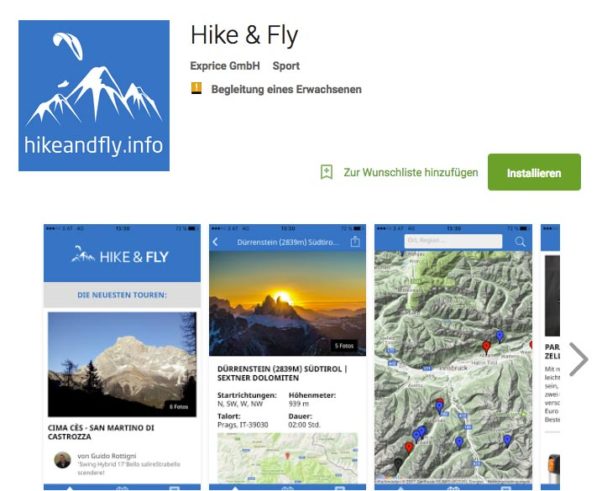 Hikeandfly.info is an AirDesign-supported tool to help pilots find hike-and-fly routes throughout Europe. 
The map-based tool can be used on the hikeandfly.info website, or by downloading a free mobile phone app. "Tours" are plotted on a map, and pilots can click on a spot to open a page with route details, photos and information about the take-off, landing zone etc.
Tours are graded blue, red, or black to denote increasing difficulty, and you can search by difficulty or by the wind direction the launch takes.
Registered pilots can upload their own routes to the site, following simple rules (it must be legal to hike and to fly in those places, for instance), thus growing the database. At the time of writing there are routes scattered throughout the Alps, and as the number of tours on the site increases, so the tool will become more and more useful.
Download the app for free from the iTunes store or Google Play.
hikeandfly.info and Facebook.com/hikeandfly.info
---
• Got news?
Send it to us at news@xccontent.local.
Subscribe to the world's favourite hang gliding and paragliding magazine home