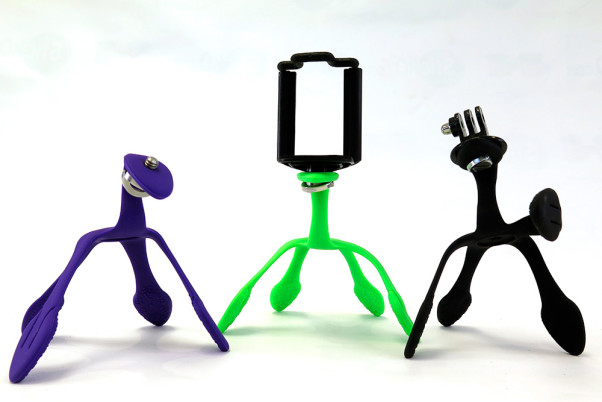 Described by its creators Zuckerim as "The World's most flexible Mount", the Gekkopod was released on Kickstarter on 22 May, and surpassed its funding goal in less than 12 hours. 
The bendy and versatile universal mount adjusts to any surface to hold your camera, phone, GoPro etc. wherever you want it held.
The little gadget is made from steel and coated in rubber, a durable and pliable five-legged beast, inspired by the lizard's hand. Its legs can wrap around tree trunks or handlebars, or it can stand alone, and hold up to 5kg of camera gear.

Following its instant success on Kickstarter, the team are now planning to introduce camouflage and glow in the dark GekkoPods to their range, and a Bluetooth selfie remote control.
---
Cross Country is a reader-supported international publication and is available through subscription only. We publish 10 issues a year in print and digital. Subscribe to Cross Country.