Woody Valley's new MK1 Pro harness is designed for acro paragliding. It has a cut-away Base rescue system, multiple reserve containers and a waterproof phone pocket. 
Woody Valley say they have been working on the harness, with input from acro and Base experts, for three years now. The three-ring deployment system on the Base rescue is a tried-and-tested system that has been used in skydiving since the eighties. The main paraglider is automatically jettisoned when the Base reserve deploys.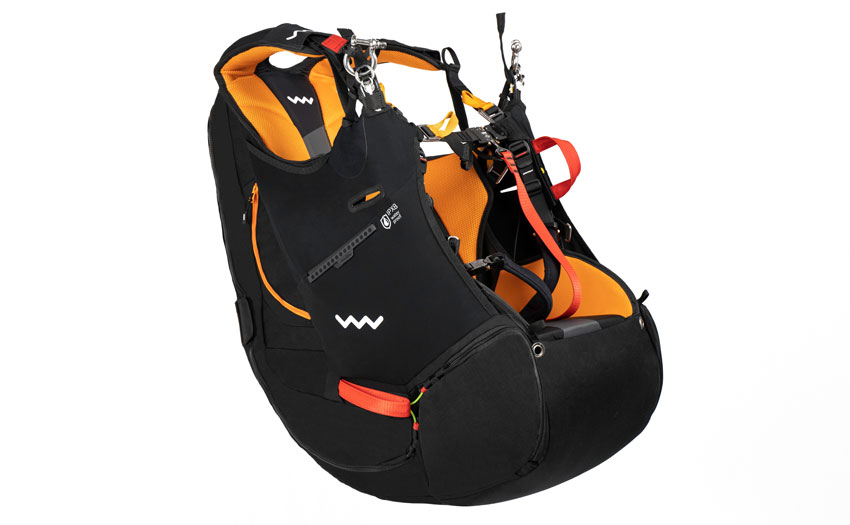 The two under-seat reserve compartments mean there is a reserve handle on the left and the right, and the harness' semi-rigid structure ensures good support and comfort for the pilot. The back protector is 13cm foam, and the harness has in-flight accessible side pockets, a back pocket and a waterproof pocket to keep your phone safe in the event of a dunking.
The MK1 Pro is available in two, and is delivered with a two-step speed bar and spare reserve handles.