The Speedup is Sol's new two-liner paramotor wing. They say it's very fast and also efficient, giving excellent fuel economy.

It is aimed at experienced paramotor pilots for "big XC challenges and classic FAI competitions".
Sol quote a trim speed of 45km/h and a top speed of 70km/h, but say the Speedup has "impressive" stability throughout the range, and behaves well in turbulence.
It's made from the "very durable" Tecido Wtx 40g/m² and 29g/m² fabrics and available in six sizes, from XXS (14.5m² for 60-110kg) to XL (22m² for 120-175kg all up).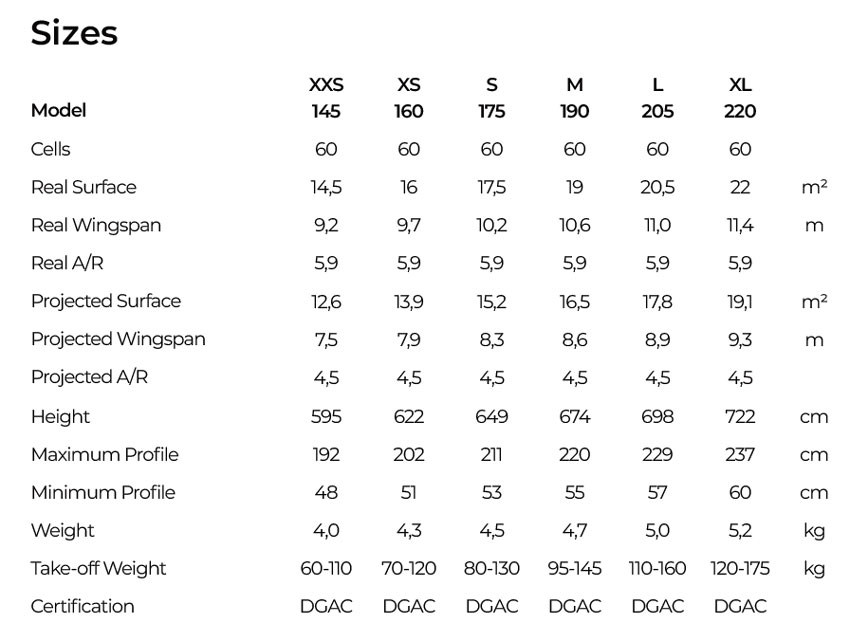 solparagliders.br