The Breeze 2 is Skywalks's new lightweight modular harness. The basic harness is minimal and weighs 1400g in size M, but you can clip on Permair protector/storage section and cockpit/reserve container (total weight 2600g in size M).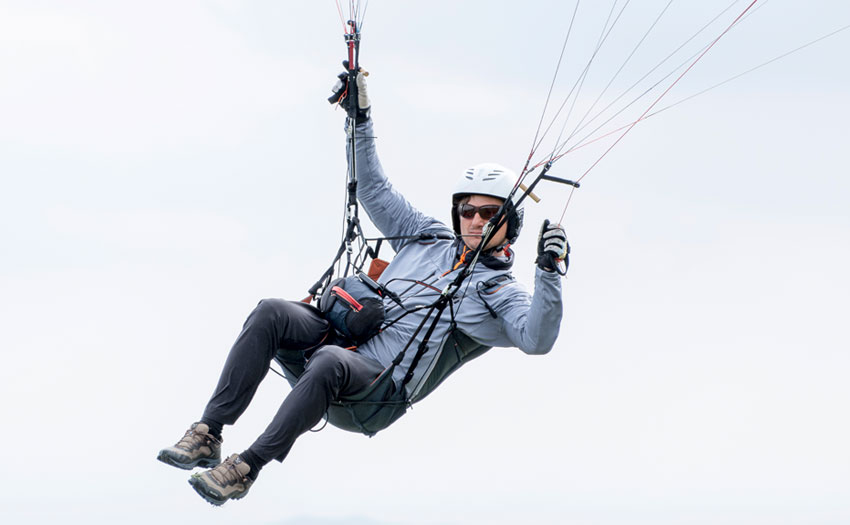 The basic harness has an ergonomic seat shell and the seating position is adjustable.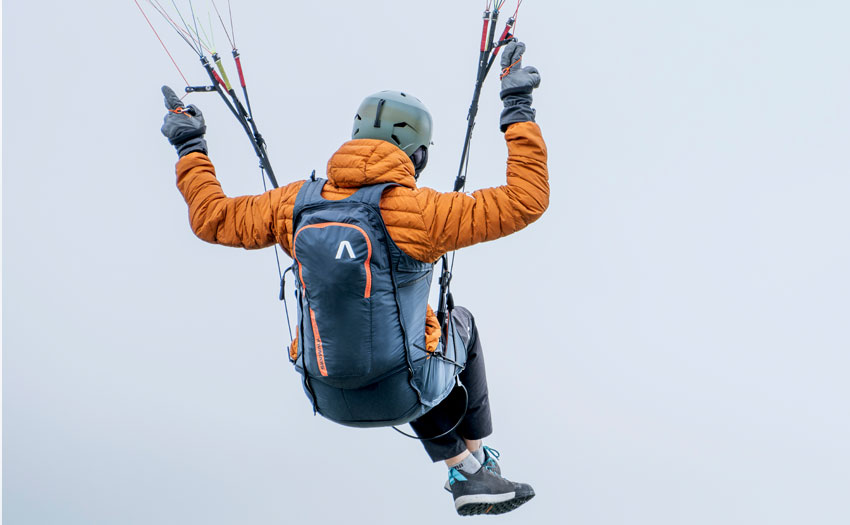 The Permair 2.0 section has been updated for improved ergonomics, better protection, and easier inflation. It has a large back storage pocket and zipped side pocket that can be reached in flight. It is equipped for a drinks tube system.
It is inflated on take-off, so it offers full protection before launch, making it suitable for beginners and training as well ashike-and-fly.
It can be inflated simply by blowing into the mouthpiece, by using an inflation bag or a Permair pump which is available as an extra.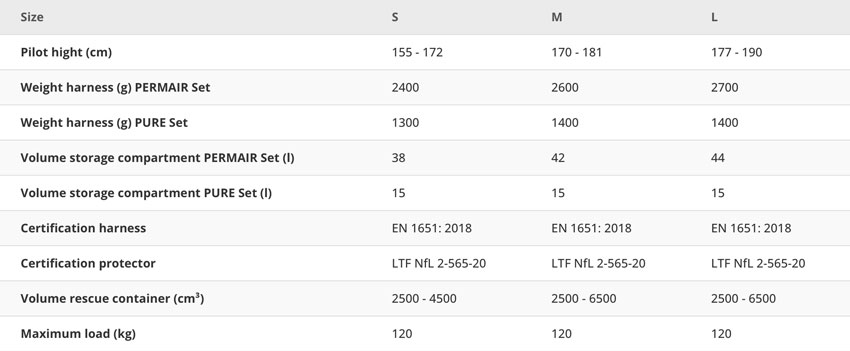 The main differences compared to the original Breeze are:
Improved seat shell ergonomics (can even be adjusted in flight) ensure exceptional comfort during flight, especially in turbulent conditions.
The seat surface features directional material, facilitating easy sliding in and out while providing a secure grip during flight.
Smart Link System: prominent seams guarantee the harness is securely closed, and the risers are correctly attached.
A two-level carbon speed bar with an elastic retriever allows for effortless and safe acceleration.
The new RECCO® reflector provides emergency personnel with an additional means of locating a missing person, particularly useful in heavily forested areas.
The rescue handle includes a deployment bag, simplifying the release process for various reserve chutes.
The new Permair 2.0 protector boasts improved ergonomics, enhanced protection, and easier handling. A new back pressure valve prevents air from escaping after inflation. It can be inflated using the redesigned bag, the Permair pump (an optional accessory that doubles as a power bank with a battery capacity of 3600 mAh and weighs just 150g), or the new Permair mouthpiece which has a hygienic filter to prevent moisture from entering – included.