Ozone have just announced the Buzz Z7, the update to their low EN-B, aimed at beginners to intermediate-and-beyond pilots. 
Ozone say it is a fun and capable wing with maximum passive safety. It has a higher top speed and better glide performance throughout the speed range than its predecessor, and is aimed at pilots who fly 30 to 50 hours a year.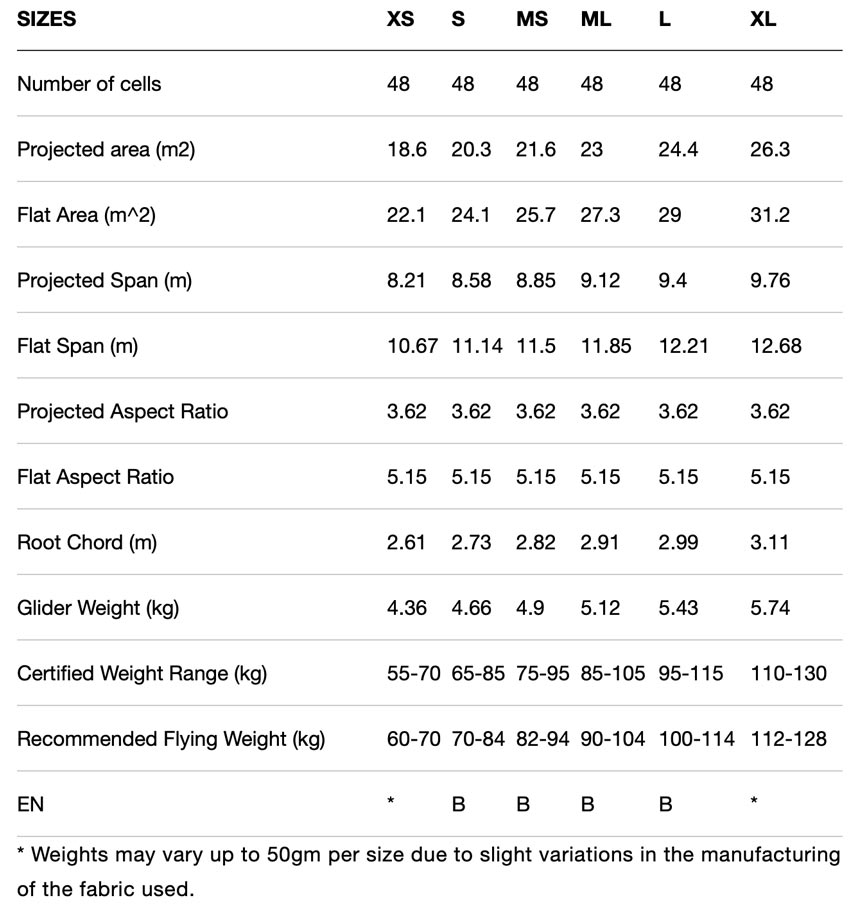 It has a new planform with increased wing sweep which Ozone say gives better roll stability. The cell count and aspect ratio are pretty much the same as the Buzz Z6 (an aspect ratio decrease of 0.01 on the specs table), and unlike the Moxie and Photon, it does not have winglets
Ozone say the rib alignment, tab positioning and leading edge construction are different to the Z6's, which work together to mean better flight characteristics and performance.
Like its predecessor, the Z7 is made from Dominico 30D on top, and N20 on the bottom, with sheathed lower lines and unsheathed mids and uppers. The glider weight is unchanged, at 4.36 – 5.74kg.