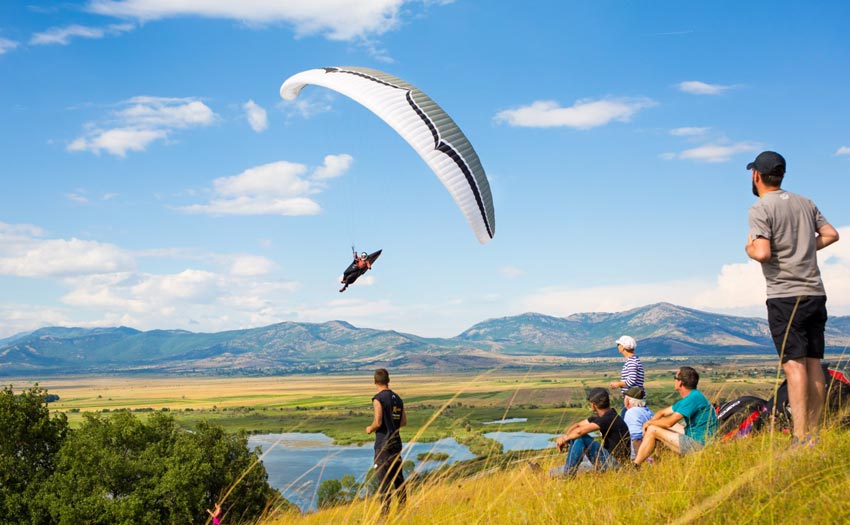 Gaute Hvidsten of Norway won the inaugural edition of the Ozone Krushevo open, which took place in Krushevo, Macedonia, from 22-28 July 2018.
Competition organisers say that despite less than ideal weather, two tasks were scored and the competition was a success, to be repeated in 2019.
"Huge thanks to Baki and his team for their dedicated organization, and thanks to the pilots who ventured into this new event with us. Overall, much learning occurred, with lectures and group training sessions given by Jocky Sanderson and pilot gatherings and meals sponsored by Baki Schakirovski and the event staff."
Joshua Sanderson (GB) won the first task (53km) – in his first official competition; task 2, 65km, was won by Gaute Hvidsten of Norway, whose skill and patience earned him the overall win. Joshua was second overall, and Kanan Thakur was the top-ranked woman and third overall. Dagfinn Graneng of Norway was the lucky winner of a brand new Ozone glider, top prize in the raffle.
Results
Overall
1. Gaute Hvidsten, NO, Skywalk Cayenne 5
2. Joshua Sanderson, GB, Supair Taska
3. Kanan Thakur, IN, Gin Sprint 3
Women
1. Kanan Thakur, IN, Gin Sprint 3
2. Yue Qian, CN, BGD Cure
3. Mariann Gravrak, NO, Advance Iota 2
Recreation
1. Joshua Sanderson, GB, Supair Taska
2. Kanan Thakur, IN, Gin Sprint 3
3. Sunith Rao, IN, Ozone Rush 5
Sport
1. Gaute Hvidsten, NO, Skywalk Cayenne 5
2. Yue Qian, CN, BGD Cure
3. Dagfinn Graneng, NO, AirDesign Rise 3