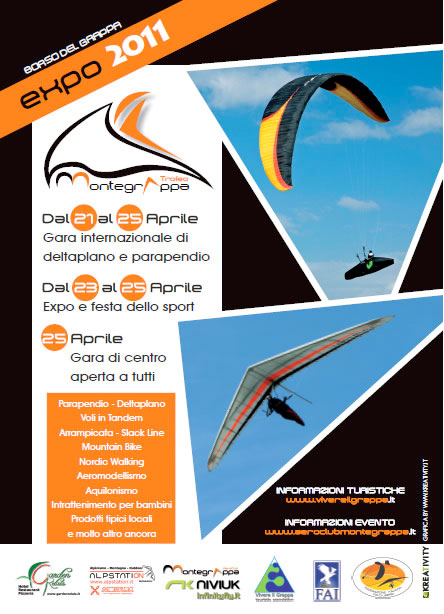 The annual Montegrappa Trophy will be held over the Easter period, 21 – 25 April 2011, in the village of Borso del Grappa near Bassano del Grappa in northern Italy.
As well as the trade stands and exhibitions, there will be FAI cat II competitions for hang gliders and paragliders. The site of Monte Grappa sits on the southern flank of the Dolomites and provides excellent ridge racing with dives out in to the flats and back.These competitions are seen by many as the first of the season and are always a testing ground for the season's new releases. Consequently they  are always popular and are currently full with waiting lists. 
The area has plenty of non-flying activities, such as climbing, mountain biking and nordic walking, or tickle your creative side at the kite-making workshops, or enter a video into the competition.