Dudek's Cabrio is a heavy-duty wing for two-seater PPGG trikes or foot-launch PPG tandems. The largest size can take loads up to 400kg.
Dudek say the Cabrio was specifically designed for the task of carrying very heavy loads, as opposed to being a larger, reinforced version of an existing wing. They say that despite its size, it has light, precise steering and "the glide of a solo wing". It is suitable for professional and recreational pilots.
They say it's easy to launch, even on shorter runways and without needing excessive power. D-rings on the A-risers can be used for launch-assist tapes. It has trimmers, with TST handles in addition to the standard controls for controlling the wing at high trimmers-open speeds. Dudek quote a wide speed range of 32-56km/h, so the Cabrio can be launched and landed slowly, but enjoy a fast cruising speed.
The profile is similar to Dudek's Orca 4 tandem, with a strengthened structure and lines that allow for optimal load distribution along the wing span. FlexiEdge stiffeners, internal reinforcements and mini-ribs stabilise the profile, and mini-ribs on the trailing edge reduce ballooning and improve the airflow.
It is made from a mixture of 38g/m² and 34g/m² cloths and will be available in four sizes, from 30m² for 110-300kg, up to 42m²  for 210-400kg.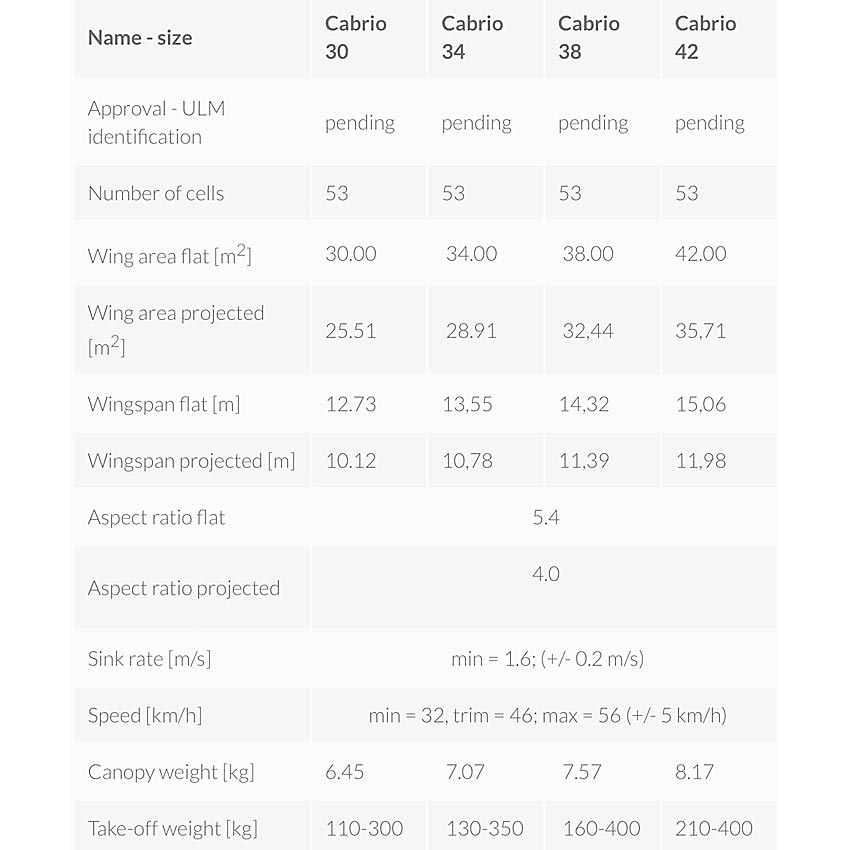 SUBSCRIBE TODAY
Learn to fly better with technique, weather and safety articles, read the latest glider and gear reviews, and be inspired with adventure and flying stories. Subscribe now and get ten issues per year, plus our Travel Guide, and entry into our Prize Draws
Subscribe today