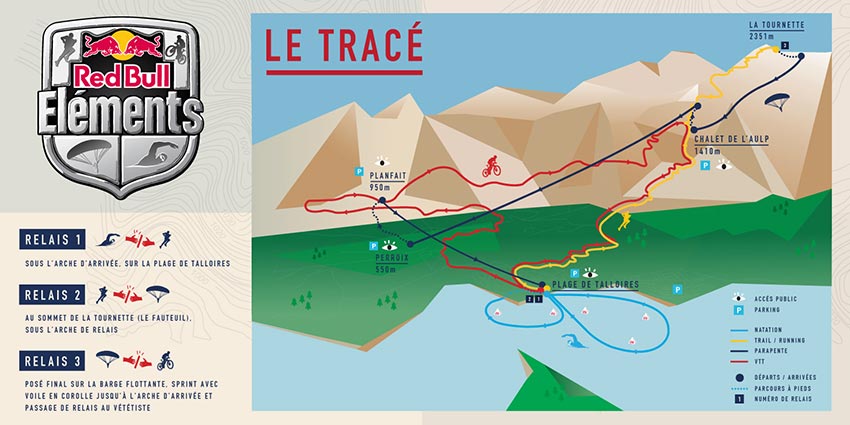 On Saturday 15 September the beach at Talloires on the shores of lake Annecy hosted the eighth edition of Red Bull Elements – a relay race where teams comprising a swimmer, a trail runner, a paraglider pilot and a mountain biker, race a course between the lake and the top of La Tournette.
Autograph-hunters will find plenty of stars among the teams. This year the first team home was Les Bulls Gazelles, in a combined time of 4:25:05. Aaron Durogati was the paraglider pilot, and the fastest to complete the paraglider section, which involved flying down from the Tournette to the alpine pastures of Chalet de l'Aulp, climbing to a new launch site to fly to Perroix, then running back up the hill to Planfait take-off and land at Talloires beach. Fellow Red Bull X-Alps competitor Stanislav Mayer was second fastest, five minutes behind Aaron. Stanislav's team, Cez Group, were second.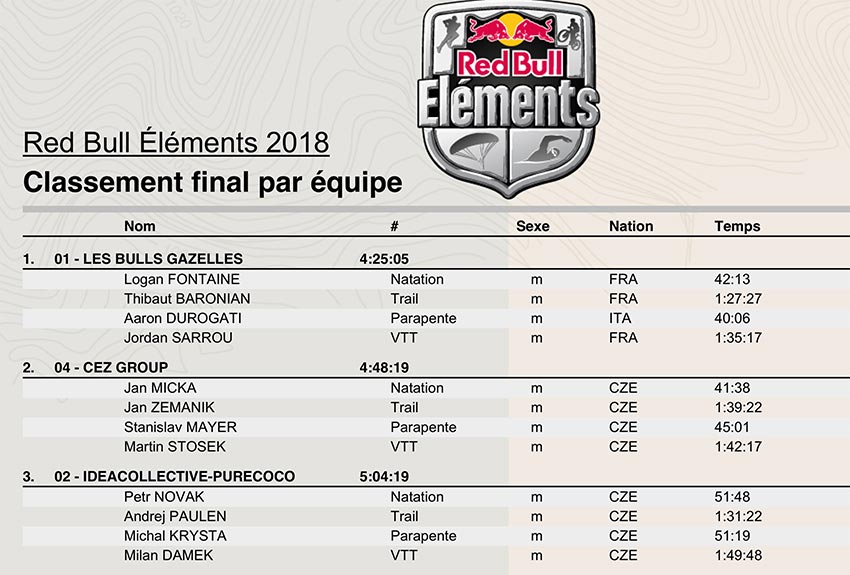 More than 60 teams took part. If you'd like to be among them next year, you need to gather a team together, capable of the following:
Swimmer : swim 3km, run 900m
Trail runner: Run 11.2km with 1,965m ascent
Paraglider pilot: Run 3km with 540m ascent, fly down 2,390m
Mountain biker: 21km with 1,500m ascent and descent.
All the 2018 results are here.