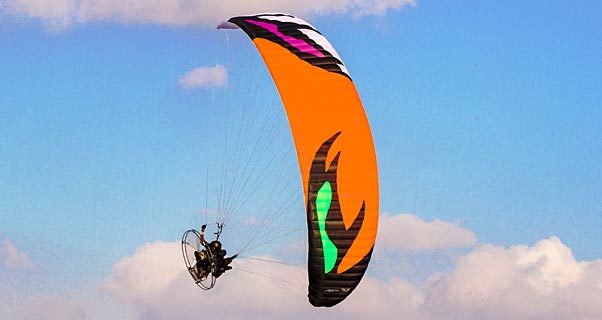 Apco say their new NRG XC II is a high-performance PPG wing that excels in both slalom and cross-country.
They describe it as small and safe, and ideal for fast cross-countries or nipping around pylons.
It features Apco's ABS® (Automatic Balance System), which gradually pulls down the tip-steering as the trimmers are released or the speedbar pushed, which  cancels out roll movement and stabilises the wing at high speeds.
At trim speed the ABS system is not activated, so the pilot can enjoy maximum agility and responsiveness for fun and dynamic flying – ideal for slalom flying.
Apco say the feedback about the ABS system on the Force II was that it dramatically improved the wing.
The NRG XC II has a reflex profile, and Apco's SRS (Automatic Stall Recovery System). It also has sheathed lines for improved durability on harsh take-off surfaces – the top lines are are lifetime warrantied – and drag-lowering embedded hook-in points. It's available in 16.5m², 17.5m² and 18.5m² sizes in orange or sky blue.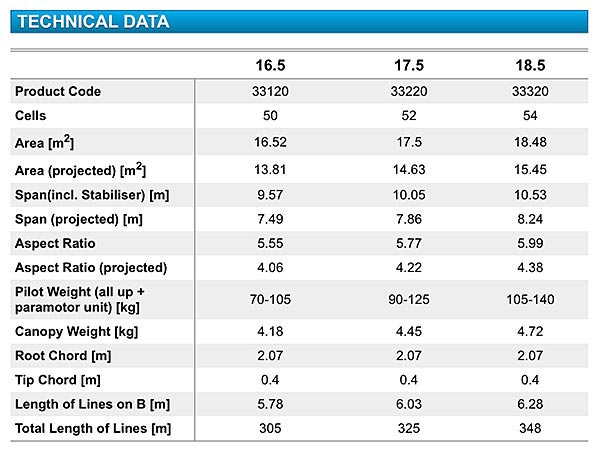 ---
• Got news?
Send it to us at news@xccontent.local.
Subscribe to the world's favourite hang gliding and paragliding magazine home
SUBSCRIBE TODAY
Learn to fly better with technique, weather and safety articles, read the latest glider and gear reviews, and be inspired with adventure and flying stories. Subscribe now and get ten issues per year, plus our Travel Guide, and entry into our Prize Draws
Subscribe today