Everest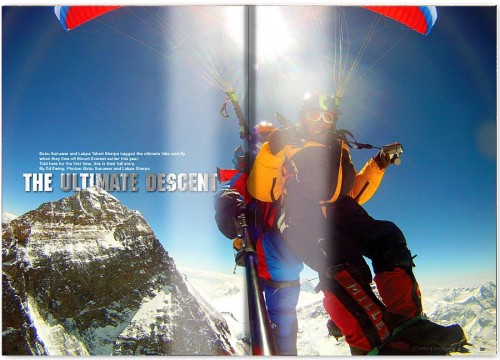 It's the ultimate hike-and-fly. Babu Sunuwar and Lakpa Sherpa share their story
K2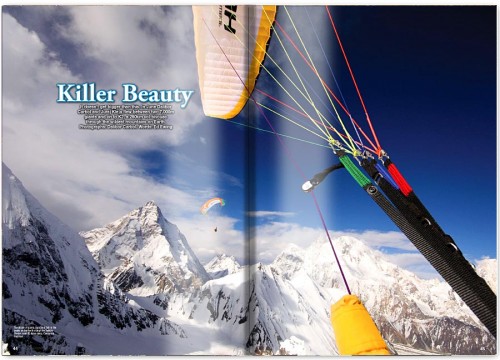 Breaking new ground on a 280km vol-bivouac through the Karakoram
8-0-0-0-m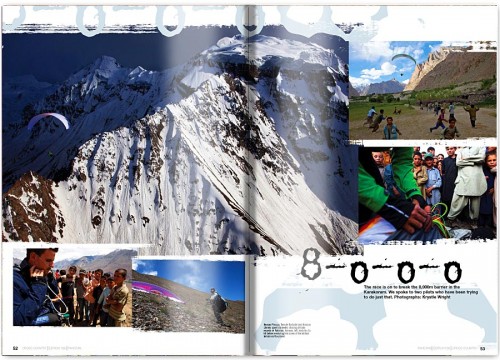 Three pilots go altitude-chasing in the mountains of Pakistan
Olympic Spirit

Flatland expert Olympio Faissol lets us in on Brasilia's secrets
Between the Sheets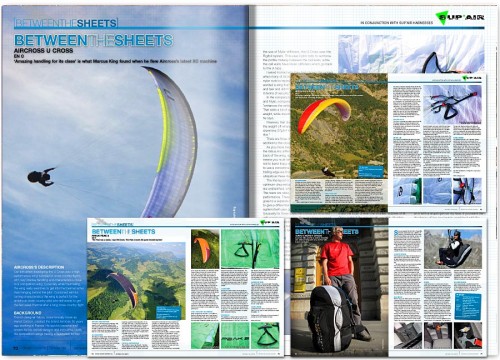 Air Design's Pure (EN D), Aircross's U Cross (EN C) and the Niviuk Peak 2 (EN D) get the once-over by our test team. Plus we test Icaro's Energy Cross harness.
PLUS
Jerome Maupoint's new book, Stolen Moments 2, in the Gallery
All the news from the Coupe Icare
Valic Brothers facts versus rumourmill: They're forming a new company
Hike and Fly Mont Blanc
High altitude flying in the XC Files
Where to find thermalling sites in the northern winter
and all the latest news, views and reviews from the world of free flying.
Buy this issue: in paper form or digital edition
Take a look inside Cross Country magazine